Please note that due to the current Covid-19 lockdown measures, we are not able to fulfil international orders at this time. We apologise for any inconvenience.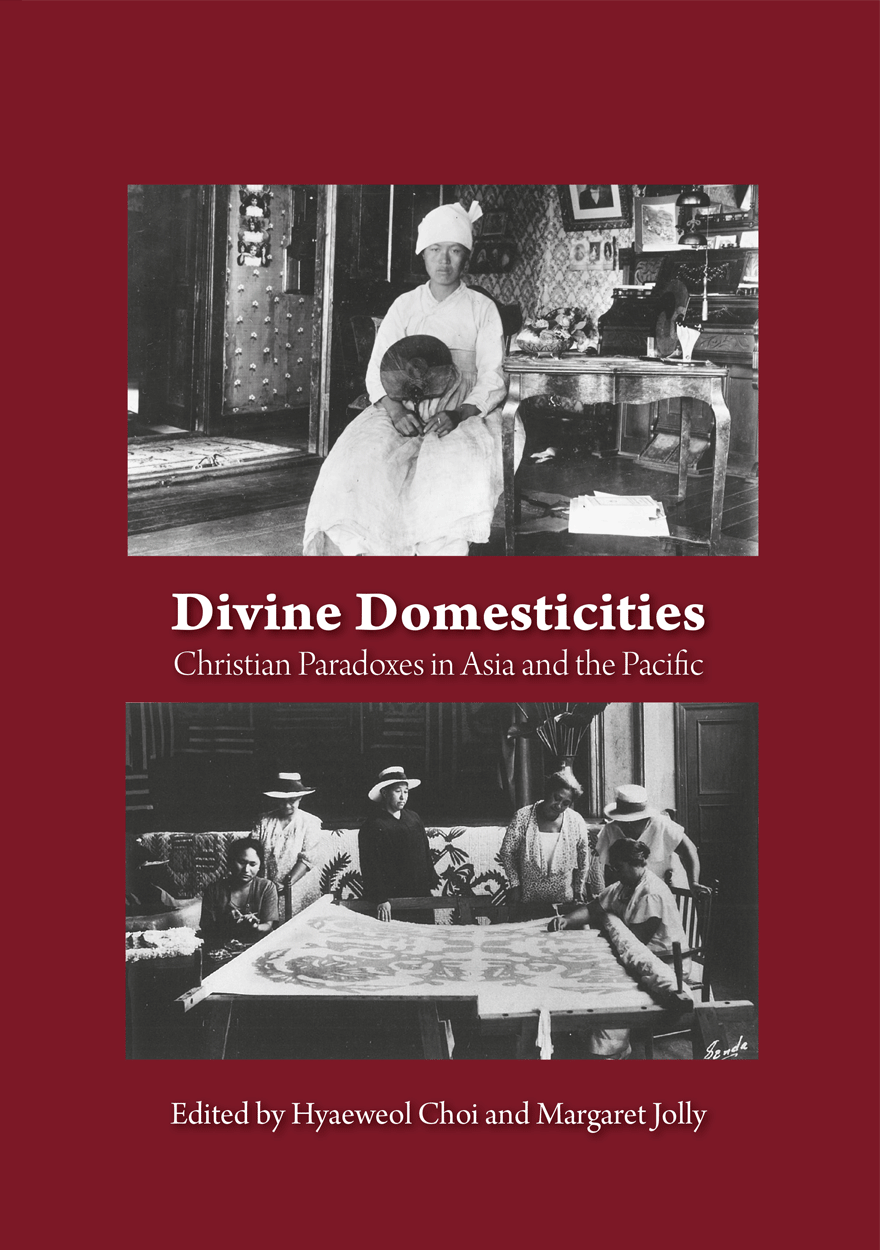 Divine Domesticities
Christian Paradoxes in Asia and the Pacific
Edited by
:
Hyaeweol Choi

,
Margaret Jolly

Please read Conditions of use before downloading the formats.
Description
Divine Domesticities: Christian Paradoxes in Asia and the Pacific fills a huge lacuna in the scholarly literature on missionaries in Asia/Pacific and is transnational history at its finest. Co-edited by two eminent scholars, this multidisciplinary volume, an outgrowth of several conferences/seminars, critically examines various encounters between western missionaries and indigenous women in the Pacific/Asia … Taken as a whole, this is a thought-provoking and an indispensable reference, not only for students of colonialism/imperialism but also for those of us who have an interest in transnational and gender history in general. The chapters are very clearly written, engaging, and remarkably accessible; the stories are compelling and the research is thorough. The illustrations are equally riveting and the bibliography is extremely useful.
—Theodore Jun Yoo, History Department, University of Hawai'i
The editors of this collection of papers have done an excellent job of creating a coherent set of case studies that address the diverse impacts of missionaries and Christianity on 'domesticity', and therefore on the women and children who were assumed to be the rightful inhabitants of that sphere … The introduction to the volume is beautifully written and sets up the rest of the volume in a comprehensive way. It explains the book's aim to advance theoretical and methodological issues by exploring the role of missionary encounters in the development of modern domesticities; showing the agency of indigenous women in negotiating both change and continuity; and providing a wide range of case studies to show 'breadth and complexity' and the local and national specificities of engagements with both missionaries and modernity. My view is that all three aims are well and truly fulfilled.
—Helen Lee, Head, Sociology and Anthropology, La Trobe University, Melbourne
Other publications that may interest you