Displaying results 1 to 2 of 2.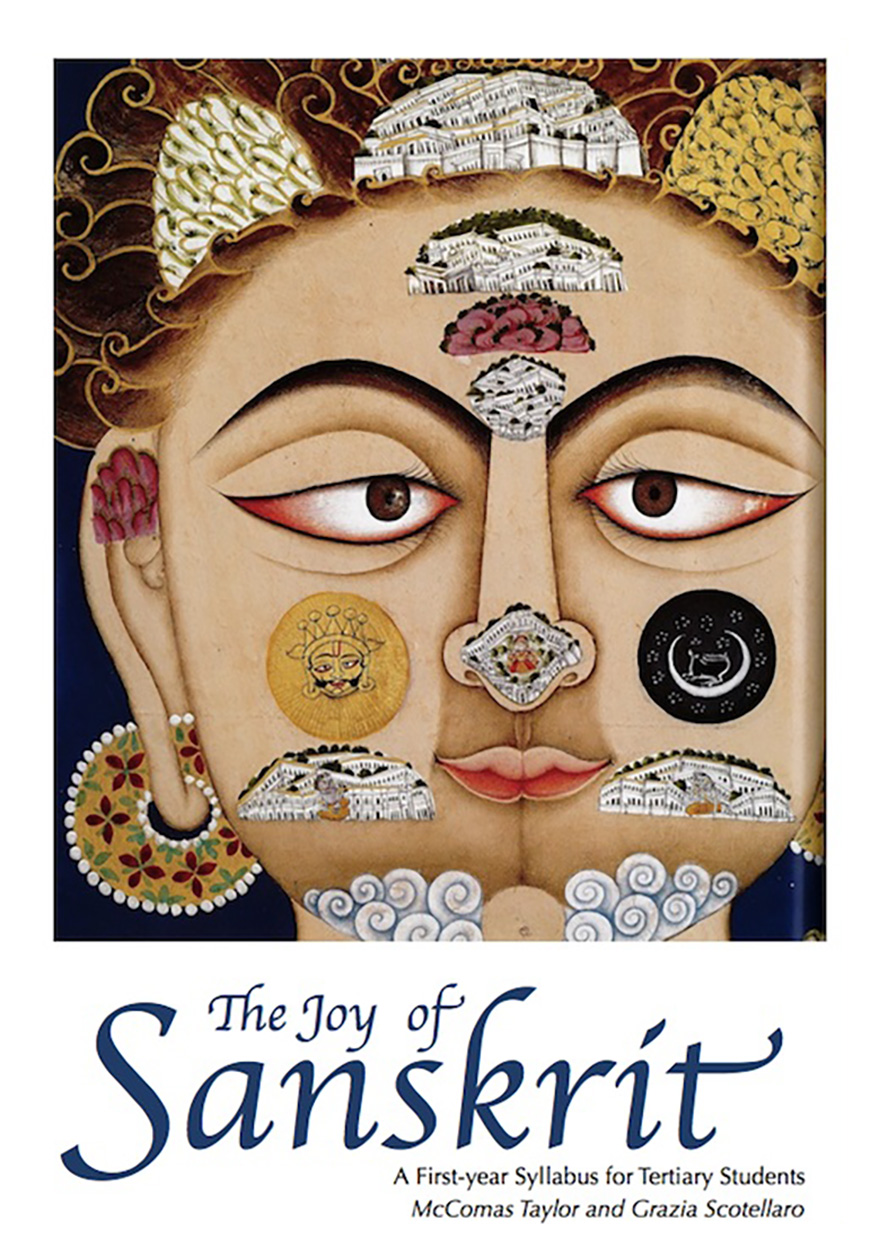 A first-year syllabus for tertiary students
Publication date: February 2014
The Joy of Sanskrit is a complete first-year course of twenty-five weeks designed for university students. We teach Sanskrit as a living tradition. This is in recognition of the fact that many of our students have backgrounds in Indic religions and Indian cultural practices, including yoga, art, music, dance and song. As a living tradition, we believe that the reception of language (especially the ability to read), should be balanced with its production (writing, speaking, chanting and singing). With this in view, each weekly unit has three parts: 1. simple Sanskrit conversational patterns, 2. a verse from the oral tradition, and 3. the all-important grammar section. The grammar is based on the textbook Introduction to Sanskrit by Prof. Thomas Egenes. Each week includes introductory videos, audio files to help you with correct pronunciation, and an audio commentary on the text book. By the end of the course, you will be able to conduct a coherent conversation on a range of simple topics, you be able to chant accurately twenty-six well-known verses, and you will have a good grasp of all the most common grammatical forms, so that you are ready to begin reading simple narratives. In addition to this Joy of Sanskrit e-text, you will need to purchase Introduction to Sanskrit, Parts 1 and 2. (T. Egenes, Motilal Banarsidass, 3rd edition or later), as it contains all the written exercises and solutions. The Joy of Sanskrit etext is in ePub format, and you will need multimedia-enabled epub reader to access the video and audio content successfully. If you have an iPad, iPhone or iPod touch, open The Joy of Sanskrit in iBooks If you have an Android tablet, you will need this app: epubreader If you have a Mac, Bookreader Lite works very well If you are running Windows, you can read the ePub with Azardi, available here: http://azardi.infogridpacific.com/azardi-download.html You can choose to download the complete Joy of Sanskrit e-text or to download each half as separate files. This textbook is used as course material in: Sanskrit 1 SKRT1002 and SKRT6102 Sanskrit 2 SKRT1003 and SKRT6103
Essays by Eminent Persons on the Rapidly Transforming Indian Economy
Publication date: September 2006
The rapidly transforming Indian economy has thrown up a number of possibilities as well as several challenges with profound implications for India's vast population as well as globally. The K R Narayanan Oration Series at the Australia South Asia Research Centre in The Australian National University has been devoted to in-depth examination of this important issue by leading experts. The present volume collects the first ten essays in this series. Contributors include Dr Raja Chelliah, Dr U R Rao, Prof. Jagdish Bhagwati, Mr P. Chidambaram, Dr C. Rangarajan, Lord Meghnad Desai, Prof. Pranab Bardhan, Dr Vijay Kelkar, Dr M S Swaminathan, and Dr K. Kasturirangan. The essays cover a broad array of topics from various aspects of economic reforms, the political economy of India's development, the role of agriculture in India's food security and the role of space research in India's economic development. His Excellency Dr Narayanan and his successor as President of India, His Excellency Dr A.P.J. Abdul Kalam, have provided introductory messages to the orations.