Displaying results 1 to 2 of 2.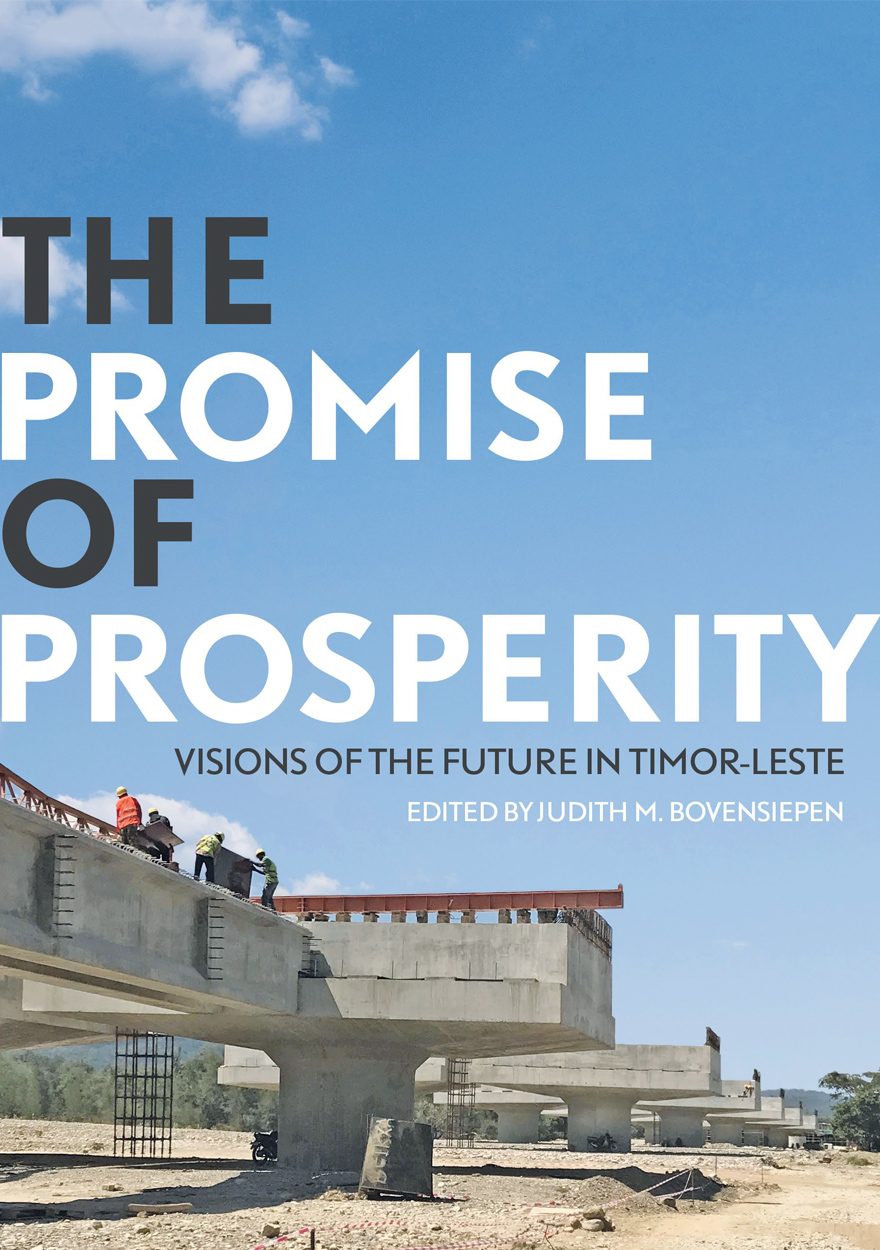 Visions of the Future in Timor-Leste
Publication date: December 2018
For the people of Timor-Leste, independence promised a fundamental transformation from foreign occupation to self-rule, from brutality to respect for basic rights, and from poverty to prosperity. In the eyes of the country's political leaders, revenue from the country's oil and gas reserves is the means by which that transformation could be effected. Over the past decade, they have formulated ambitious plans for state-led development projects and rapid economic growth. Paradoxically, these modernist visions are simultaneously informed by and contradict ideas stemming from custom, religion, accountability and responsibility to future generations. This book explores how the promise of prosperity informs policy and how policy debates shape expectations about the future in one of the world's newest and poorest nation-states.
Displacement, belonging and citizenship among East Timorese in West Timor
Publication date: September 2018
Drawing on extensive ethnographic fieldwork, this study explores the ideas of belonging and citizenship among former pro-autonomy East Timorese who have elected to settle indefinitely in West Timor. The study follows different East Timorese groups and examines various ways they construct and negotiate their socio-political identities following the violent and destructive separation from their homeland. The East Timorese might have had Indonesia as their destination when they left the eastern half of the island in the aftermath of the referendum, but they have not relinquished their cultural identities as East Timorese. The study highlights the significance of the notions of origin, ancestry and alliance in our understanding of East Timorese place-making and belonging to a particular locality. Another feature of belonging that informs East Timorese identity is their narrative of sacrifice to maintain connections with their homeland and move on with their lives in Indonesia. These sacrificial narratives elaborate an East Timorese spirit of struggle and resilience, a feature further exemplified in the transformation of their political activities within the Indonesian political system.