Please note that orders placed during December are unlikely to arrive before Christmas as printers are particularly busy at this time of year.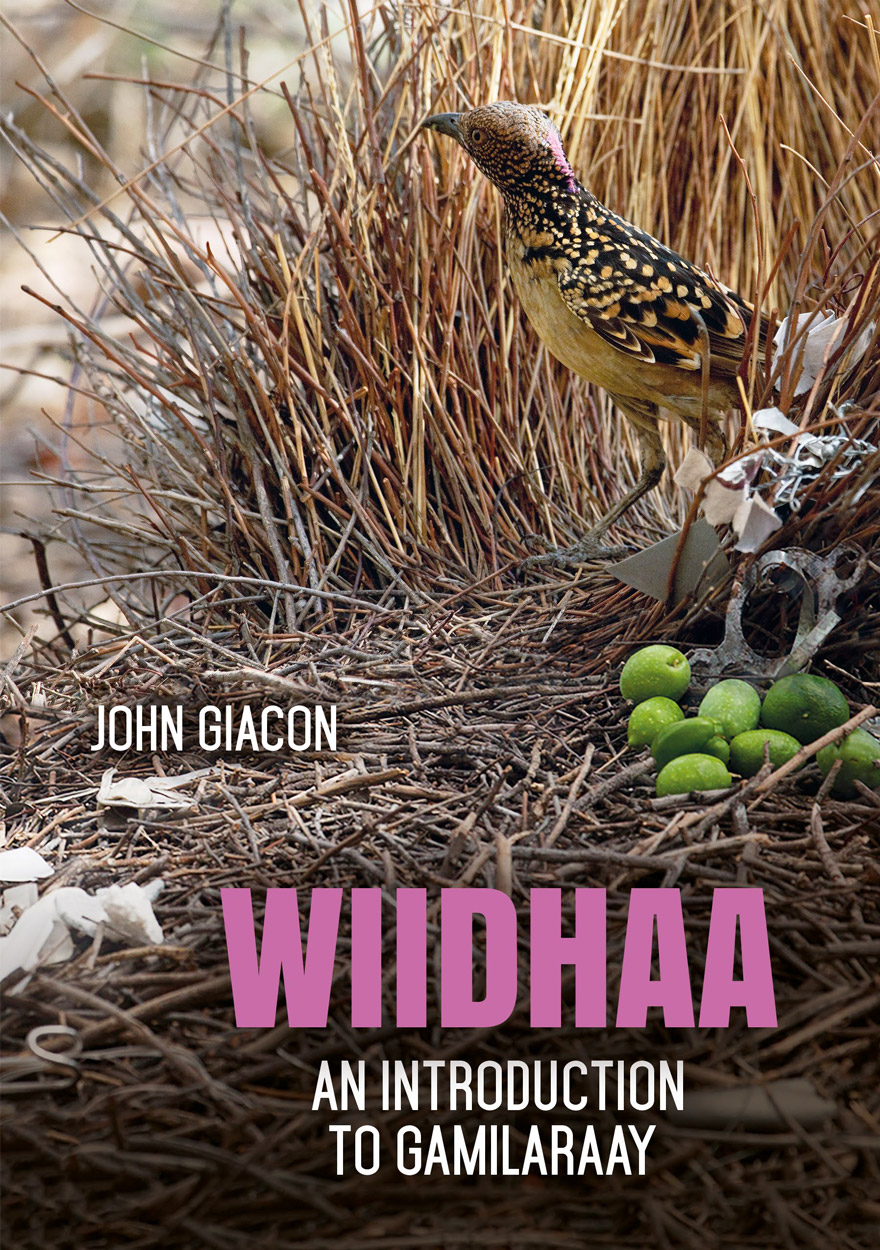 Wiidhaa
An Introduction to Gamilaraay
Authored by
:
John Giacon

Description
The Gamilaraay language declined in use for many years after the colonisation of Australia. From around 1990, Gamilaraay people and others have been working to revive the language. This book draws on recent research into previous records and analyses of Gamilaraay and of the closely related, and better recorded, Yuwaalaraay. It provides an introduction to many aspects of the language including verbs, the case system and the extensive pronoun paradigm, in a format that students have found very helpful for the last 12 years.
Details
ISBN (print):

9781760463267

ISBN (online):

9781760463274

Imprint:

ANU Press Languages

DOI:

Disciplines:
Other publications that may interest you