John Giacon
John Giacon arrived in Australia in 1954. After high school he joined the Christian Brothers, completing a teaching degree at Macquarie University. He moved from school education in 1994, going to Walgett to work with Indigenous people. He soon started cooperating with Uncle Ted Fields and others on reviving Yuwaalaraay, then a minimally spoken language. This led to involvement in Gamilaraay, a closely related language with a much larger community. In 2006, he moved to Canberra to begin a PhD (completed in 2014) on the two languages, and began teaching Gamilaraay at the University of Sydney. He currently teaches Gamilaraay at The Australian National University and continues to work with Gamilaraay and Yuwaalaraay people on developing their languages including involvement with schools, other groups and individuals. His language publications include the Gamilaraay, Yuwaalaraay & Yuwaalayaay Dictionary (coedited with Amanda Lissarrague and Anna Ash, 2003), Gayarragi Winangali (coauthored with David Nathan, 2008) and now Wiidhaa.
https://orcid.org/0000-0001-7773-3147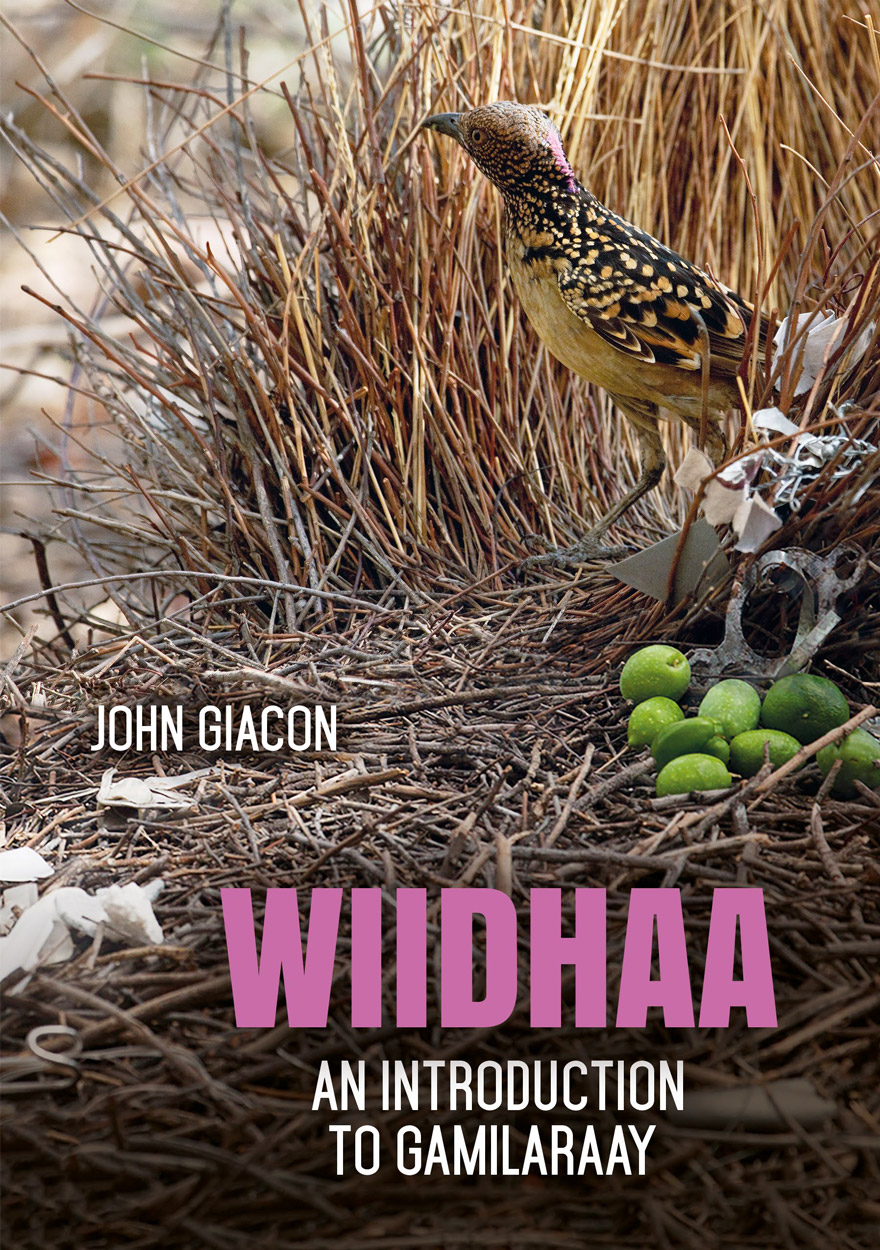 An Introduction to Gamilaraay
The Gamilaraay language declined in use for many years after the colonisation of Australia. From around 1990, Gamilaraay people and others have been working to revive the language. This book draws on recent research into previous records and analyses of Gamilaraay and of the closely related, and better recorded, Yuwaalaraay. It provides an introduction to many aspects of the language including verbs, the case system and the extensive pronoun paradigm, in a format that students have found very helpful for the last 12 years. Please note: Readers will need to download and open the PDF files in the latest version Adobe Acrobat to access and listen to the sound files within the book.