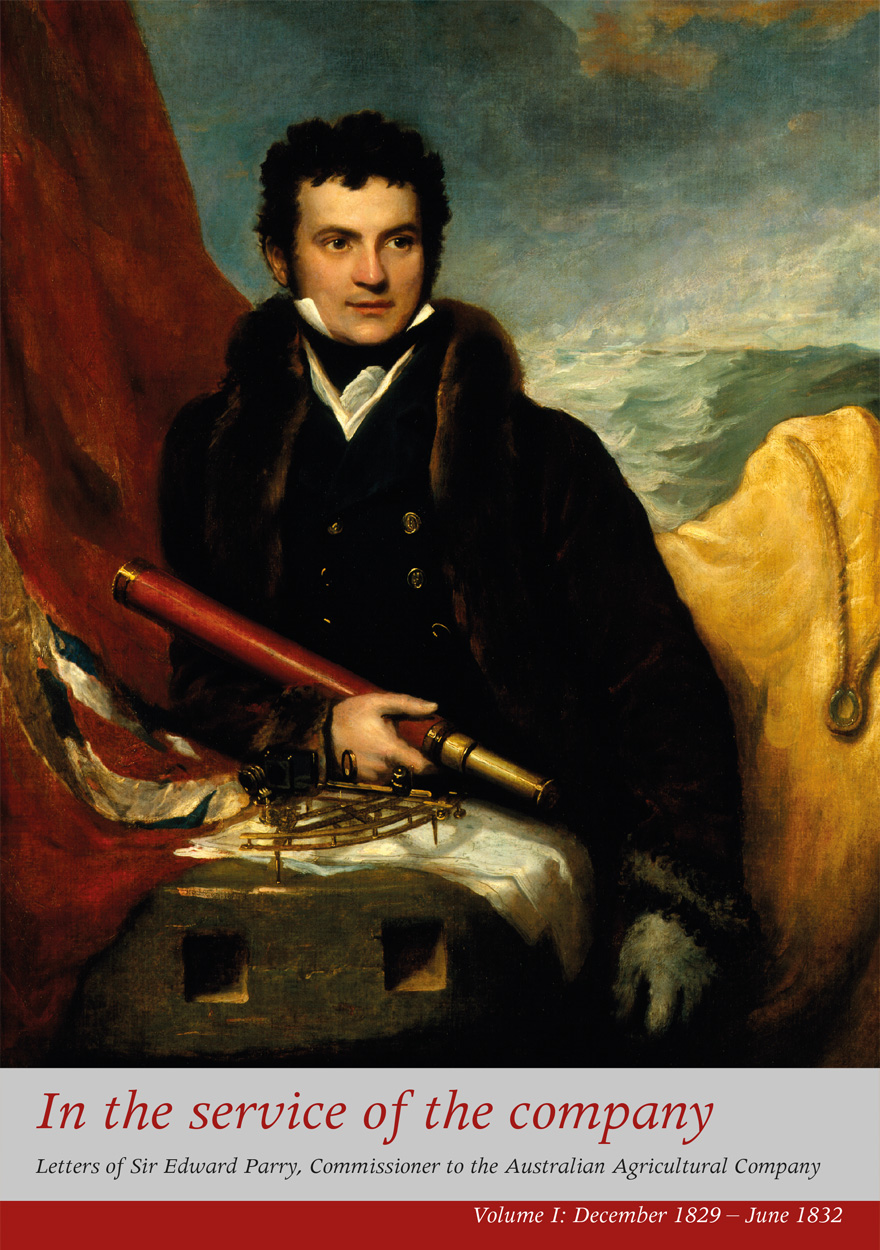 In the Service of the Company - Vol 1
Letters of Sir Edward Parry, Commissioner to the Australian Agricultural Company
Please read Conditions of use before downloading the formats.
Description
Sir Edward Parry's correspondence and record keeping as Commissioner to the Australian Agricultural Company were voluminous. His letterbooks, reproduced as In the Service of the Company Vol. I and Vol. II, form part of his lengthy despatches to the Directors in England.
The extensive archives of the Australian Agricultural Company, including the records of both the London and Australian head offices, have since 1955 been deposited with the Noel Butlin Archives Centre at The Australian National University.
Details
ISBN (print):

9781920942281

ISBN (online):

9781920942298

Publication date:

Nov 2005

Imprint:

ANU Press

DOI:

Disciplines:

Countries:
Other publications that may interest you