We will soon be taking orders as normal. Thank you for your patience. If you would like to be notified when our cart is operating again—or if you would like to place an urgent order manually—please email orders.press@anu.edu.au.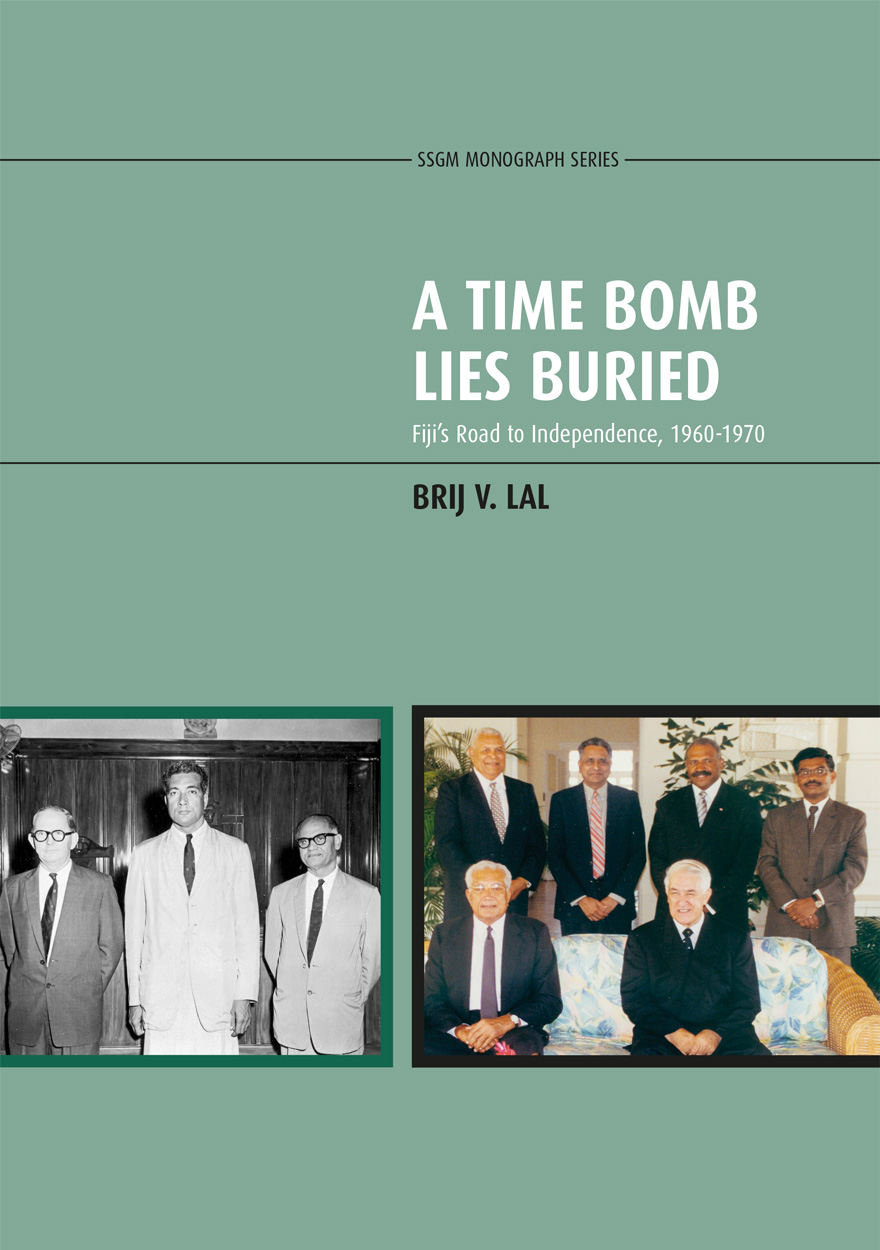 A Time Bomb Lies Buried
Fiji's Road to Independence, 1960-1970
Authored by
:
Brij V. Lal
Please read Conditions of use before downloading the formats.
Description
A Time Bomb Lies Buried discusses the debates which took place in Suva and London as well as the politics and processes which led Fiji to independence in 1970 after 96 years of colonial rule. It provides an essential background to understanding the crises and convulsions which have haunted Fiji ever since in its search for a constitutional settlement for its multiethnic population.
Details
ISBN (print):

9781921313608

ISBN (online):

9781921313615

Publication date:

Mar 2008

Note:

SSGM Monograph, No. 1

Imprint:

ANU Press

DOI:

Series:

Disciplines:

Countries:
Other publications that may interest you