Pip Deveson
Pip Deveson is a Research and Media Project Officer with the Digital Humanities Hub at The Australian National University Research School of Humanities. Over recent years, she has worked on a number of multi-media and film projects, most notably, the multi-media biography (on CD-ROM) of the renowned Yolngu artist, Narritjin Maymuru. She is currently working on two Australian Research Council funded projects: Contexts of Collection – a dialogic approach to understanding the making of the material record of Yolngu cultures; and Pintupi Dialogues – reconstructing memories of art, land and community through the visual record. Her involvement with both of these projects builds upon her work, over many years, with filmmaker Ian Dunlop.
Deveson began working with Dunlop after completing an anthropology degree at ANU. From 1981 to 1984 her role was that of research assistant on the Yirrkala Film Project, focussing on the effects of the NABALCO bauxite mine on the Yolngu Aboriginal community of northeast Arnhem Land. Following the birth of her three children, she returned to work with Dunlop in 1994, as editor/writer for the Yirrkala Video Project – an extension of the film project, funded by Australian Institute of Aboriginal and Torres Strait Islander Studies and Film Australia. In 1996, Deveson and Dunlop shared the Royal Anthropological Institute Film Prize for the film Conversations with Dundiwuy Wanambi. In 2007, she was awarded the National Archives Frederick Watson Fellowship to undertake further research on the Yirrkala Film collection. During that time she also worked on several educational websites featuring Yolngu cultural material: Ceremony – the Djungguwan of northeast Arnhem Land; and Living Knowledge – Indigenous knowledge in science education.
Perspectives on Ethnographic Film
Publication date: November 2012
Humanities Research is an internationally peer-reviewed journal published by the Research School of Humanities at The Australian National University. The Research School of Humanities came into existence in January 2007 and consists of the Humanities Research Centre, Centre for Cross-Cultural Research, National Europe Centre and Australian National Dictionary Centre. Launched in 1997, issues are thematic with guest editors and address important and timely topics across all branches of the humanities. This volume of Humanities Research features an enhanced epub: a downloadable ebook format with embedded video and audio files.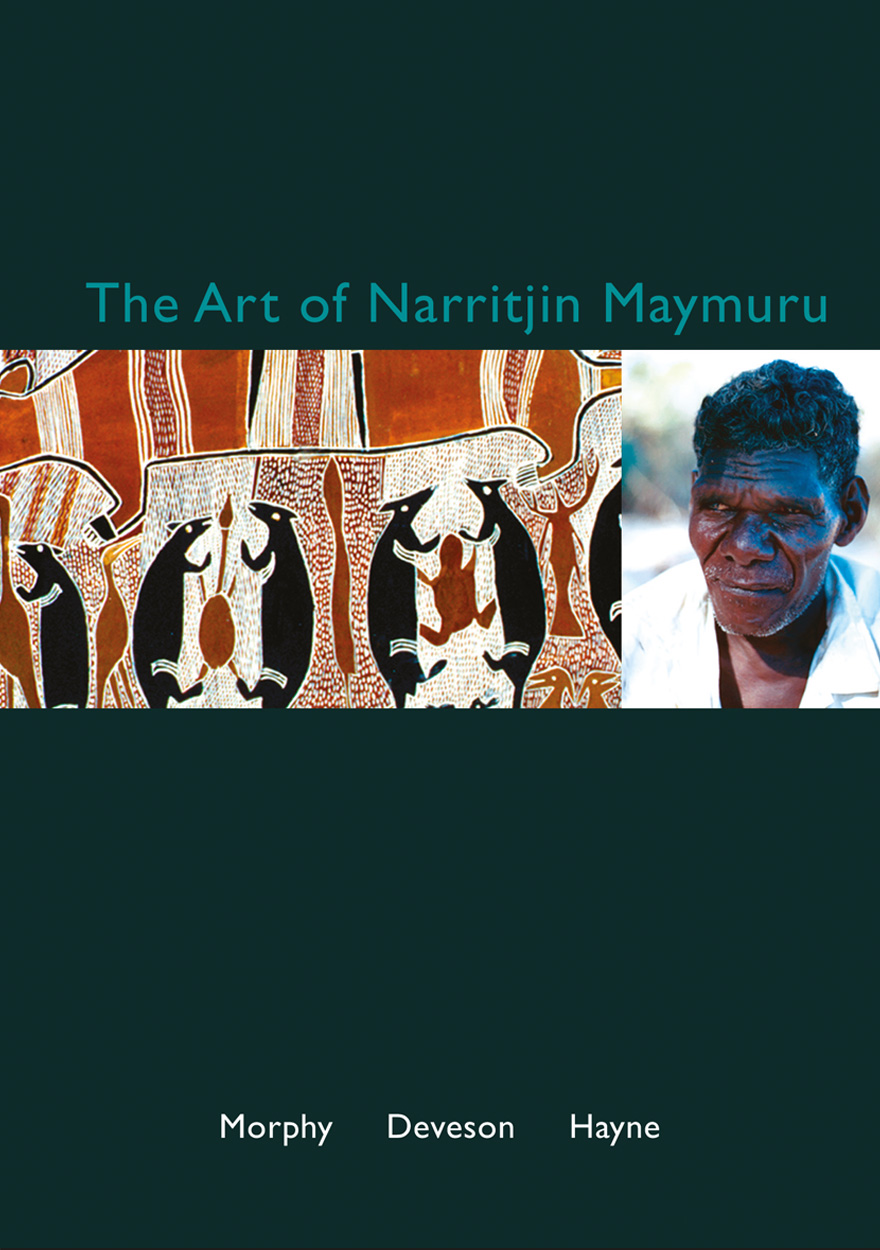 Publication date: January 2005
Narritjin Maymuru led a life that was as extraordinary and adventurous as that of any Australian artist of the twentieth century. Howard Morphy, with the help of Pip Deveson, has scoured the collections of museums, art galleries and private collections around the world to bring together an archive of Narritjin's paintings and carvings spanning nearly forty years of his work. The Art of Narritjin Maymuru enables you to explore his art. You can begin either by following the timeline that summarises the main biographical features of Narritjin's life or by moving straight into the sets of paintings. The Art of Narritjin Maymuru is currently unavailable for purchase due to technical issues. We hope to offer an online version of this work in the near future. CD currently unavailable. We apologise for any inconvenience. Reviews of the publication Francoise Dussart, American Anthropologist, June 2007, Vol. 109, No. 2, pp. 363-364 John E. Stanton, Australian and New Zealand Journal of Art, Volume 7, Number 2, 2006 Charlotte Townsend-Gault, Visual Anthropology Review, Fall 2006, Vol. 22, No. 2, pp. 80-82
Not available for purchase