Howard Morphy
Howard Morphy is Professor of Anthropology and Director of the Research School of Humanities at The Australian National University.
Prior to returning to ANU in 1997, he held the chair in Anthropology at University College London. Before that he spent ten years as a curator at the Pitt Rivers Museum, Oxford. He is an anthropologist of art and visual anthropologist.
He has written extensively on Australian Aboriginal art with a monograph of Yolngu Art, Ancestral Connections (Chicago 1991), Aboriginal Art (Phaidon, 1998) and most recently Becoming Art: Exploring Cross-Cultural Categories (Berg, 2007). He has also produced a pioneering multimedia biography The Art of Narritjin Maymuru with Pip Deveson and Katie Hayne (ANU Press 2005). He has conducted extensive fieldwork with the Yolngu people of Northern Australia, and collaborated on many films with Ian Dunlop of Film Australia and has curated many exhibitions including Yingapungapu at the National Museum of Australia. With Frances Morphy he helped prepare the Blue Mud Bay Native Title Claim which as a result of the 2008 High Court judgement recognised Indigenous ownership of the waters over the intertidal zone under the Land Rights (Northern Territory) Act.
His involvement in e-research and in the development of museum exhibitions reflects his determination to make humanities research as accessible as possible to wider publics and to close the distance between the research process and research outcomes.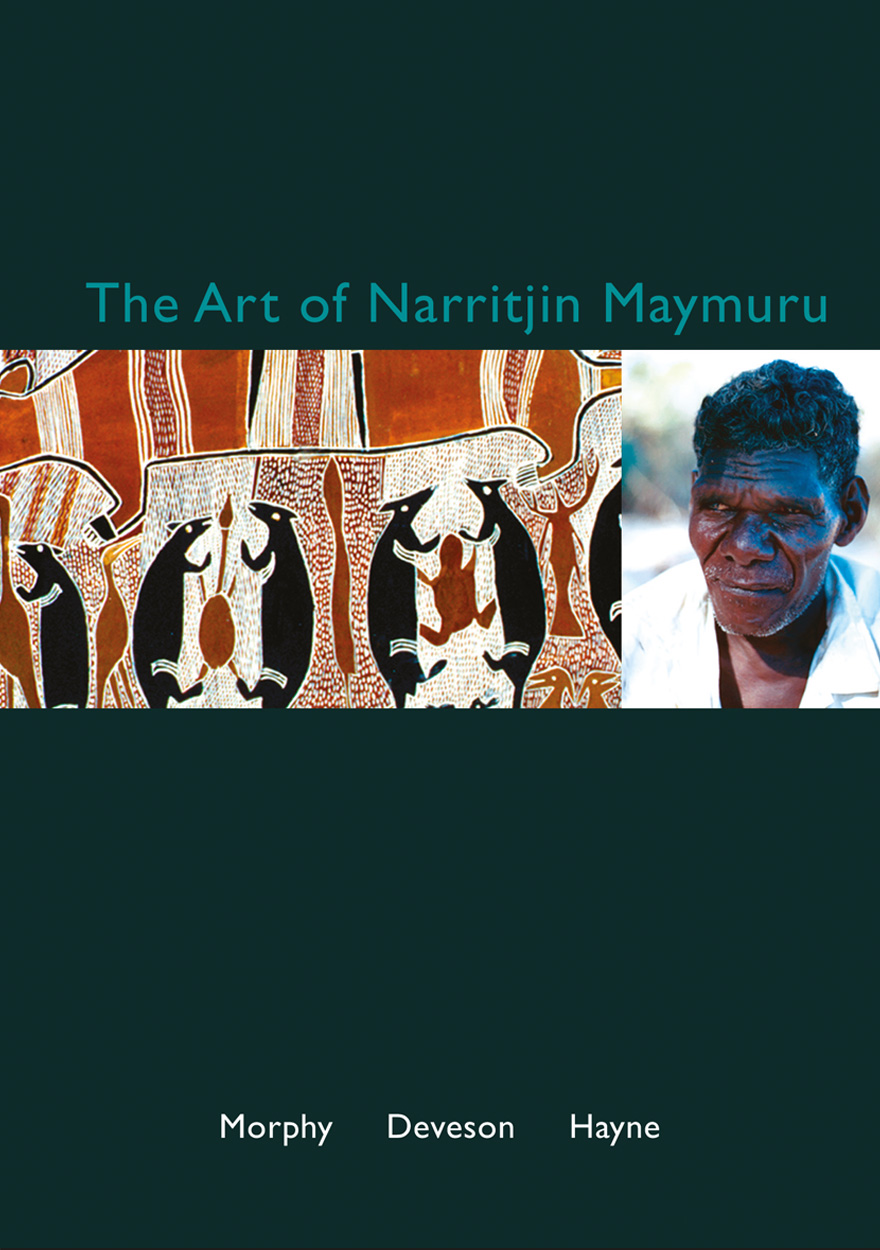 Publication date: January 2005
Narritjin Maymuru led a life that was as extraordinary and adventurous as that of any Australian artist of the twentieth century. Howard Morphy, with the help of Pip Deveson, has scoured the collections of museums, art galleries and private collections around the world to bring together an archive of Narritjin's paintings and carvings spanning nearly forty years of his work. The Art of Narritjin Maymuru enables you to explore his art. You can begin either by following the timeline that summarises the main biographical features of Narritjin's life or by moving straight into the sets of paintings. The Art of Narritjin Maymuru is currently unavailable for purchase due to technical issues. We hope to offer an online version of this work in the near future. CD currently unavailable. We apologise for any inconvenience. Reviews of the publication Francoise Dussart, American Anthropologist, June 2007, Vol. 109, No. 2, pp. 363-364 John E. Stanton, Australian and New Zealand Journal of Art, Volume 7, Number 2, 2006 Charlotte Townsend-Gault, Visual Anthropology Review, Fall 2006, Vol. 22, No. 2, pp. 80-82
Not available for purchase