Darrell Tryon
Darrell Tryon was educated in New Zealand at the University of Canterbury, and later at The Australian National University. Darrel's research interests include Austronesian linguistics; pidgins and creoles; language contact and language change; vernacular education; language endangerment and globalisation.
Publication date: April 2013
The chapters in this volume canvass political change and development across the Pacific Islands from a variety of perspectives, each contributing to the analysis of a region growing in complexity and in confidence. They fall neatly into three sections: Oceania and its Inheritance; Oceania – Current Needs and Challenges; and Oceania and its Wider Setting. The new states of the Pacific have demonstrated considerable resilience, and in many cases, an extraordinary capacity to bounce back from difficulty and to maintain optimism for the future. The continuing professionalisation of public management across the region is building on that tradition. The growth of civil society organisations is also beginning to play a positive role in policy and implementation. Donors are becoming more coherent in their strategies, more attuned to the realities of generating development outcomes in small island states, and are beginning to acknowledge and map progress. This book explores these themes of governance, development and security that signal both continuity and change in the Pacific's pattern of islands.
Exchange, Desire, Violence
Publication date: July 2009
This volume, the result of ongoing collaborations between Australian and French anthropologists, historians and linguists, explores encounters between Pacific peoples and foreigners during the longue durée of European exploration, colonisation and settlement from the sixteenth century to the twentieth century. It deploys the concept of 'encounter' rather than the more common idea of 'first contact' for several reasons. Encounters with Europeans occurred in the context of extensive prior encounters and exchanges between Pacific peoples, manifest in the distribution of languages and objects and in patterns of human settlement and movement. The concept of encounter highlights the mutuality in such meetings of bodies and minds, whereby preconceptions from both sides were brought into confrontation, dialogue, mutual influence and ultimately mutual transformation. It stresses not so much prior visions of 'strangers' or 'others' but the contingencies in events of encounter and how senses other than vision were crucial in shaping reciprocal appraisals. But a stress on mutual meanings and interdependent agencies in such cross-cultural encounters should not occlude the tumultuous misunderstandings, political contests and extreme violence which also characterised Indigenous-European interactions over this period.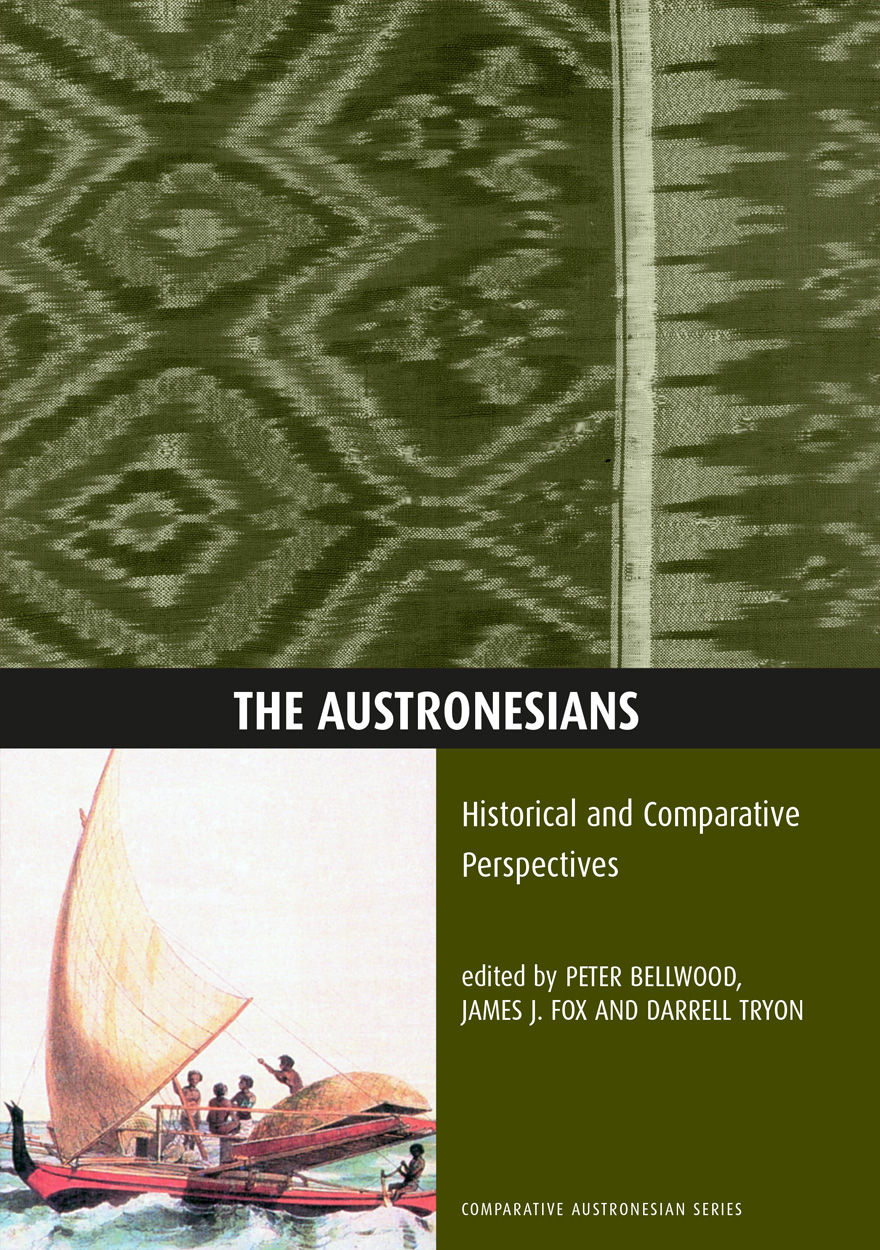 Historical and Comparative Perspectives
Publication date: September 2006
The Austronesian-speaking population of the world are estimated to number more than 270 million people, living in a broad swathe around half the globe, from Madagascar to Easter Island and from Taiwan to New Zealand. The seventeen papers in this volume provide a general survey of these diverse populations focusing on their common origins and historical transformations. The papers examine current ideas on the linguistics, prehistory, anthropology and recorded history of the Austronesians. This volume is a publication of the Research School of Pacific and Asian Studies' Comparative Austronesian Project.