We will soon be taking orders as normal. Thank you for your patience. If you would like to be notified when our cart is operating again—or if you would like to place an urgent order manually—please email orders.press@anu.edu.au. In the meantime, you can order hard copies through selected bookshops.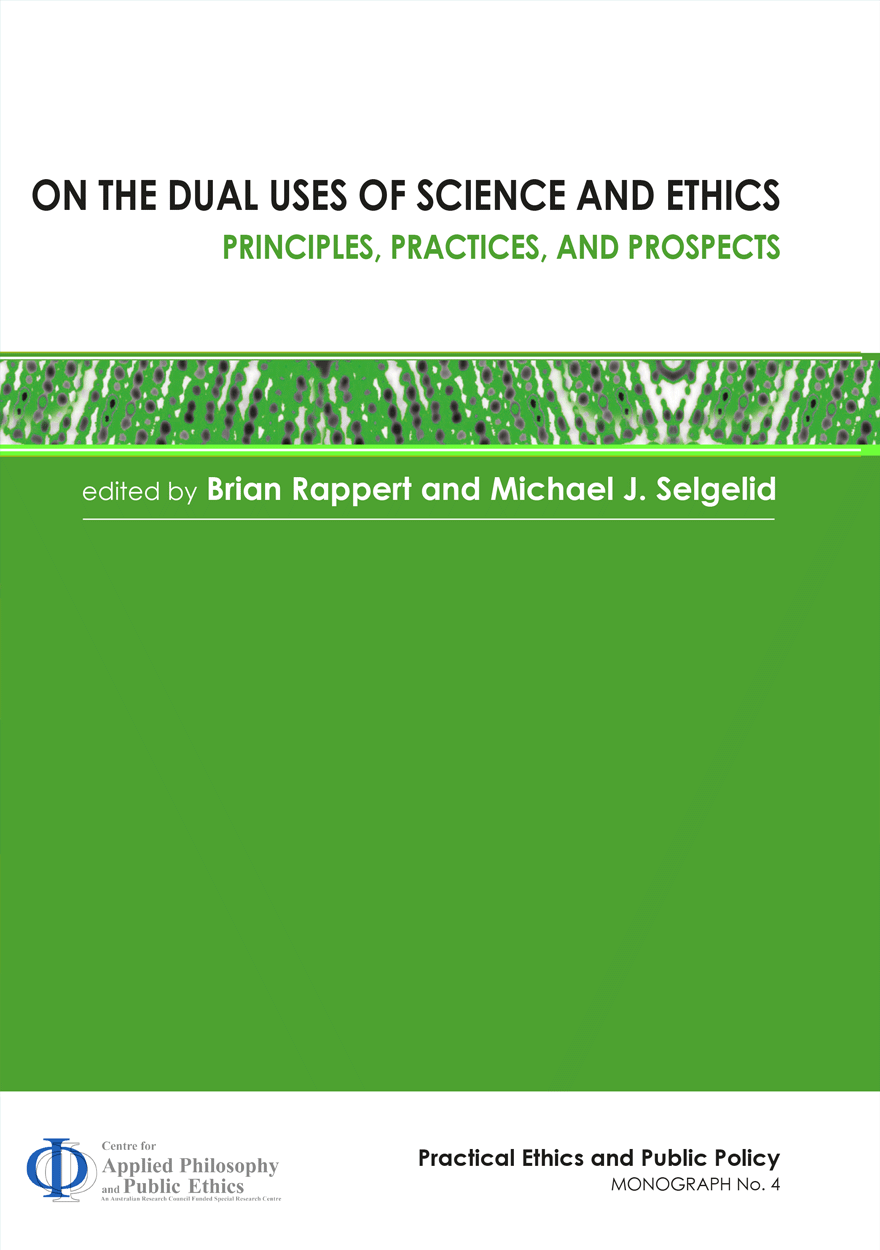 On the Dual Uses of Science and Ethics
Principles, Practices, and Prospects
Edited by
:
Brian Rappert

,
Michael J. Selgelid

Please read Conditions of use before downloading the formats.
Description
Claims about the transformations enabled by modern science and medicine have been accompanied by an unsettling question in recent years: might the knowledge being produced undermine – rather than further – human and animal well being? On the Dual Uses of Science and Ethics examines the potential for the skills, know-how, information, and techniques associated with modern biology to serve contrasting ends. In recognition of the moral ambiguity of science and technology, each chapter considers steps that might be undertaken to prevent the deliberate spread of disease. Central to achieving this aim is the consideration of what role ethics might serve. To date, the ethical analysis of the themes of this volume has been limited. This book remedies this situation by bringing together contributors from a broad range of backgrounds to address a highly important ethical issue confronting humanity during the 21st century.
Details
ISBN (print):

9781925021332

ISBN (online):

9781925021349

Publication date:

Dec 2013

Imprint:

ANU Press

DOI:

Series:

Co-publisher:

Disciplines:

Countries:
Other publications that may interest you