Due to COVID-19 restrictions there will be delays in the processing and shipment of orders.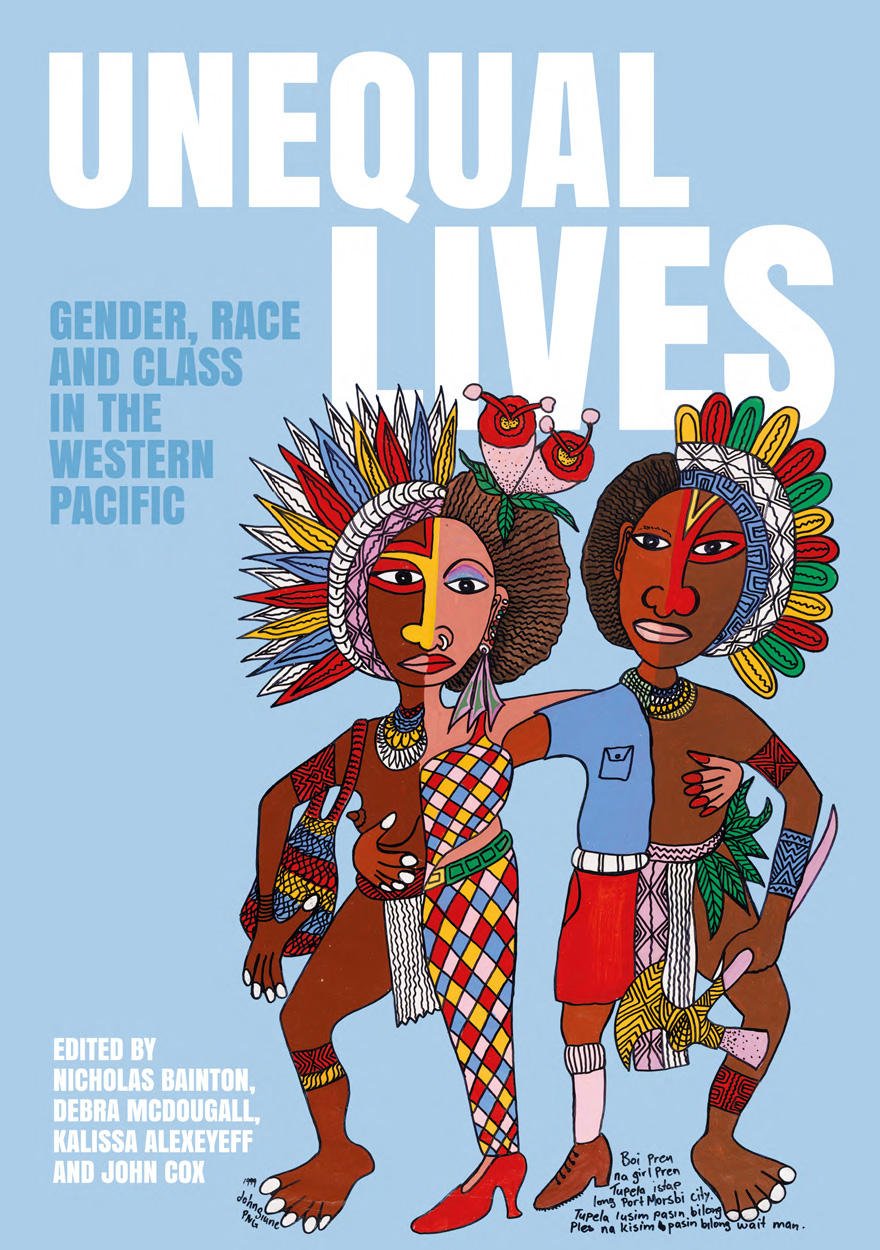 Unequal Lives
Gender, Race and Class in the Western Pacific
Edited by
:
Nicholas A. Bainton

,
Debra McDougall

,
Kalissa Alexeyeff
,
John Cox

Description
As we move further into the twenty-first century, we are witnessing both the global extensification and local intensification of inequality. Unequal Lives deals with the particular dilemmas of inequality in the Western Pacific. The authors focus on four dimensions of inequality: the familiar triad of gender, race and class, and the often-neglected dimension of generation. Grounded in meticulous long-term ethnographic enquiry and deep awareness of the historical contingency of these configurations of inequality, this volume illustrates the multidimensional, multiscale and epistemic nature of contemporary inequality.
This collection is a major contribution to academic and political debates about the perverse effects of inequality, which now ranks among the greatest challenges of our time. The inspiration for this volume derives from the breadth and depth of Martha Macintyre's remarkable scholarship. The contributors celebrate Macintyre's groundbreaking work, which exemplifies the explanatory power, ethical force and pragmatism that ensures the relevance of anthropological research to the lives of others and to understanding the global condition.
'Unequal Lives is an impressive collection by Melanesianist anthropologists with reputations for theoretical sophistication, ethnographic imagination and persuasive writing. It brilliantly illuminates all aspects of the multifaceted scholarship of Martha Macintyre, whose life and teaching are also highlighted in the commentaries, tributes and interview included in the volume.'
— Robert J. Foster, Professor of Anthropology and Visual and Cultural Studies, Richard L. Turner Professor of Humanities, University of Rochester
'Inspired by Martha Macintyre's work, the contributors to Unequal Lives show that to theorise inequality is a measured project, one that requires rescaling its exercise over several decades in order to recognise the reality of inequality as it is known in social relations and to document it critically, unravelling their own readiness to misjudge what they see from the lives that are lived by the people with whom they have lived and studied. This fine volume shows how the ordinariness of everyday work and care can be a chimera wherein the apparent reality of inequality might mislead less critical reports to obscure its very account. From reading it, we learn that such unrelenting questioning of what makes lives unequal becomes the very analytic for better understanding lives as they are lived.'
— Karen M. Sykes, Professor of Anthropology, University of Manchester
Details
ISBN (print):

9781760464103

ISBN (online):

9781760464110

Imprint:

ANU Press

DOI:

Series:

Disciplines:

Countries:
Other publications that may interest you