Sally Treloyn
Sally Treloyn is an Australian Research Council Future Fellow and a Senior Lecturer in Ethnomusicology and Intercultural Research at the Faculty of Victorian College of the Arts and Melbourne Conservatorium of Music at the University of Melbourne. Sally's academic interests are centred on repatriation, sustainability, and the performance traditions of the Kimberley and the Pilbara, Australia.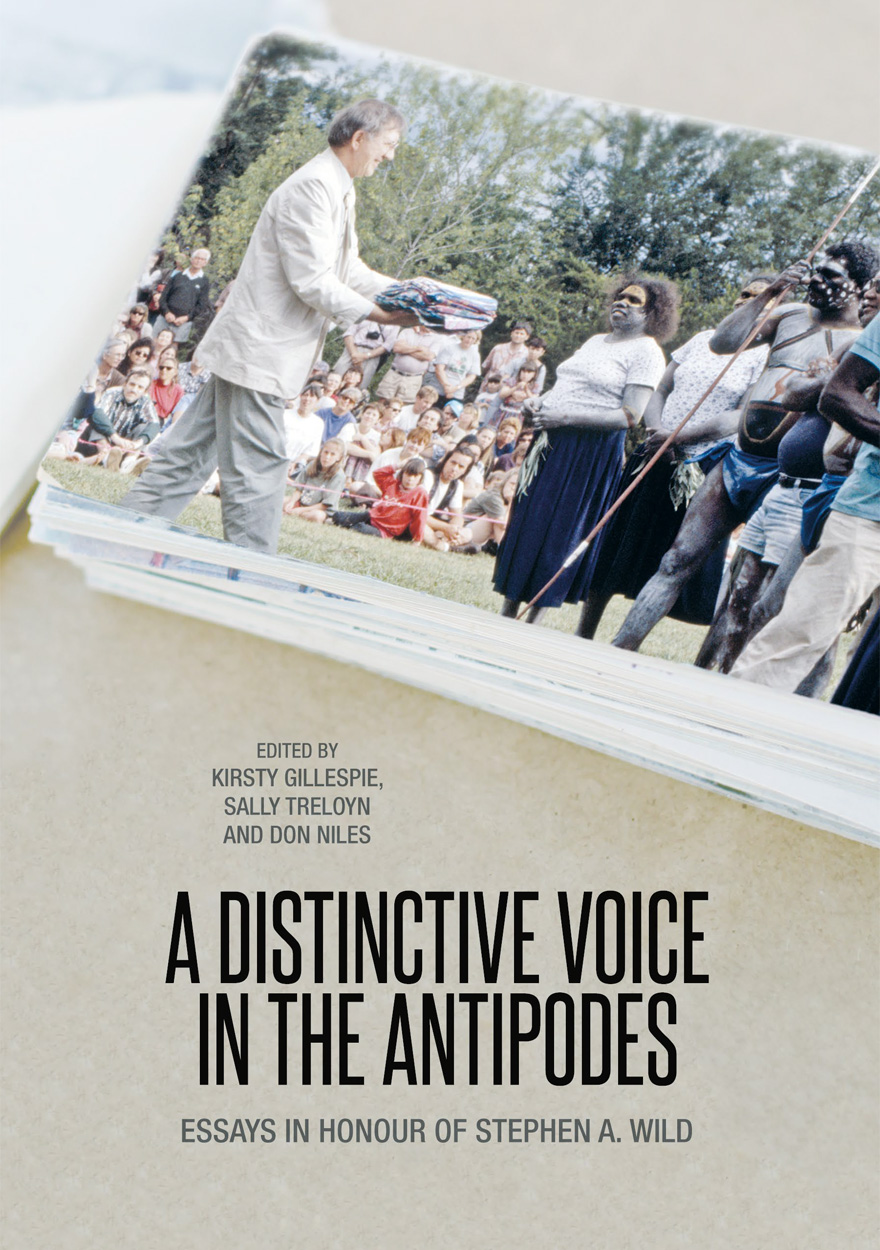 Essays in Honour of Stephen A. Wild
Publication date: July 2017
This volume of essays honours the life and work of Stephen A. Wild, one of Australia's leading ethnomusicologists. Born in Western Australia, Wild studied at Indiana University in the USA before returning to Australia to pursue a lifelong career with Indigenous Australian music. As researcher, teacher, and administrator, Wild's work has impacted generations of scholars around the world, leading him to be described as 'a great facilitator and a scholar who serves humanity through music' by Andrée Grau, Professor of the Anthropology of Dance at University of Roehampton, London. Focusing on the music of Aboriginal Australia and the Pacific Islands, and the concerns of archiving and academia, the essays within are authored by peers, colleagues, and former students of Wild. Most of the authors are members of the Study Group on Music and Dance of Oceania of the International Council for Traditional Music, an organisation that has also played an important role in Wild's life and development as a scholar of international standing. Ranging in scope from the musicological to the anthropological—from technical musical analyses to observations of the sociocultural context of music—these essays reflect not only on the varied and cross-disciplinary nature of Wild's work, but on the many facets of ethnomusicology today.