Deborah Bird Rose
Deborah Bird Rose is Professor of Social Inclusion in the Centre for Research on Social Inclusion, Macquarie University, a Fellow of the Academy of Social Sciences in Australia, and a foundation member of Ecological Humanities (www.ecologicalhumanities.org). Her current research focuses on multi-sited, multispecies ethnographies in zones of extinction. She is the author of several prize-winning books, including the recently re-released ethnography Dingo Makes Us Human (Cambridge University Press, 2009) and Reports from a Wild Country: Ethics for Decolonisation (UNSW Press, 2004). She has worked with Aboriginal people in their claims to land and in other decolonising contexts, and in both scholarly and practical arenas her work is focused on the convergence of social and ecological justice. Her work is interdisciplinary; she writes across fields that include anthropology, cultural studies, history, philosophy, religious studies and geography. With Thom van Dooren she co-edits the Ecological Humanities section of the Australian Humanities Review, and she serves on the Editorial Board of that and other journals. Her most recent book is Wild Dog Dreaming: Love and Extinction, published by University of Virginia Press (2011) in their series 'Under the Sign of Nature: Explorations in Ecocriticism'.
Unloved Others: Death of the Disregarded in the Time of Extinctions
Publication date: May 2011
Australian Humanities Review is a peer-reviewed interdisciplinary journal featuring articles, essays and reviews focusing on a wide array of topics related to literature, culture, history and politics.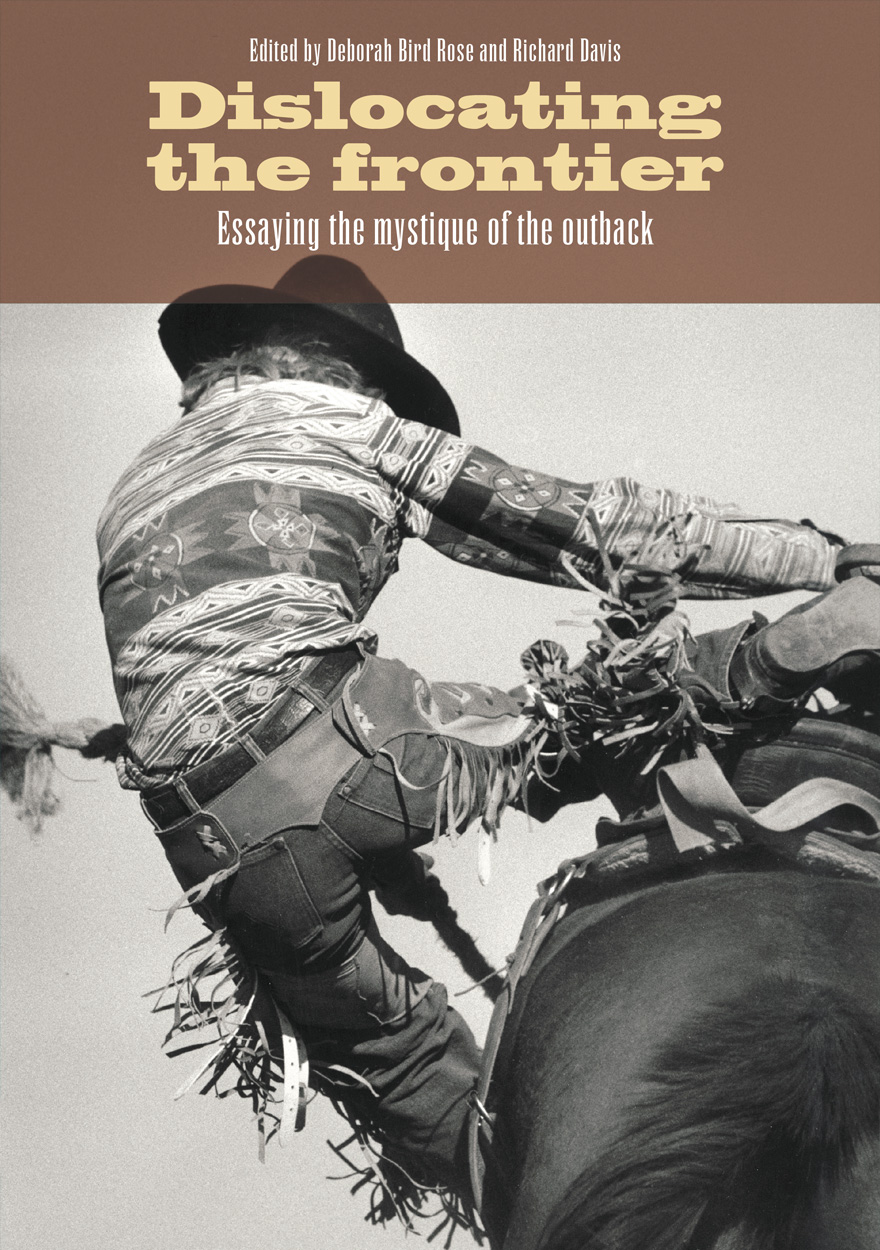 Essaying the Mystique of the Outback
Publication date: March 2006
The frontier is one of the most pervasive concepts underlying the production of national identity in Australia. Recently it has become a highly contested domain in which visions of nationhood are argued out through analysis of frontier conflict. Dislocating the Frontier departs from this contestation and takes a critical approach to the frontier imagination in Australia. The authors of this book work with frontier theory in comparative and unsettling modes. The essays reveal diverse aspects of frontier images and dreams – as manifested in performance, decolonising domains, language, and cross-cultural encounters. Dislocating the Frontier takes readers beyond the notion of a progressive or disastrous frontier to a more radical rethinking of the frontier imagination itself.