Barry Hindess
After working as a sociologist in Britain, Barry Hindess joined the Australian National University in 1987, later moving to ANU's Research School of Social Sciences, where he learned to pass as a political scientist and developed his interest in the politics of corruption and anti-corruption. He is now an Emeritus Professor in ANU's School of Politics and International Relations. Like many senior academics he has publications he prefers to forget, but he is happy to recall Discourses of Power: from Hobbes to Foucault, Governing Australia (with Mitchell Dean), Corruption and Democracy in Australia, Us and them: elites and anti-elitism in Australia (with Marian Sawer) and Governments, NGOs and Anti-Corruption: the new integrity warriors (with Luis de Sousa and Peter Larmour).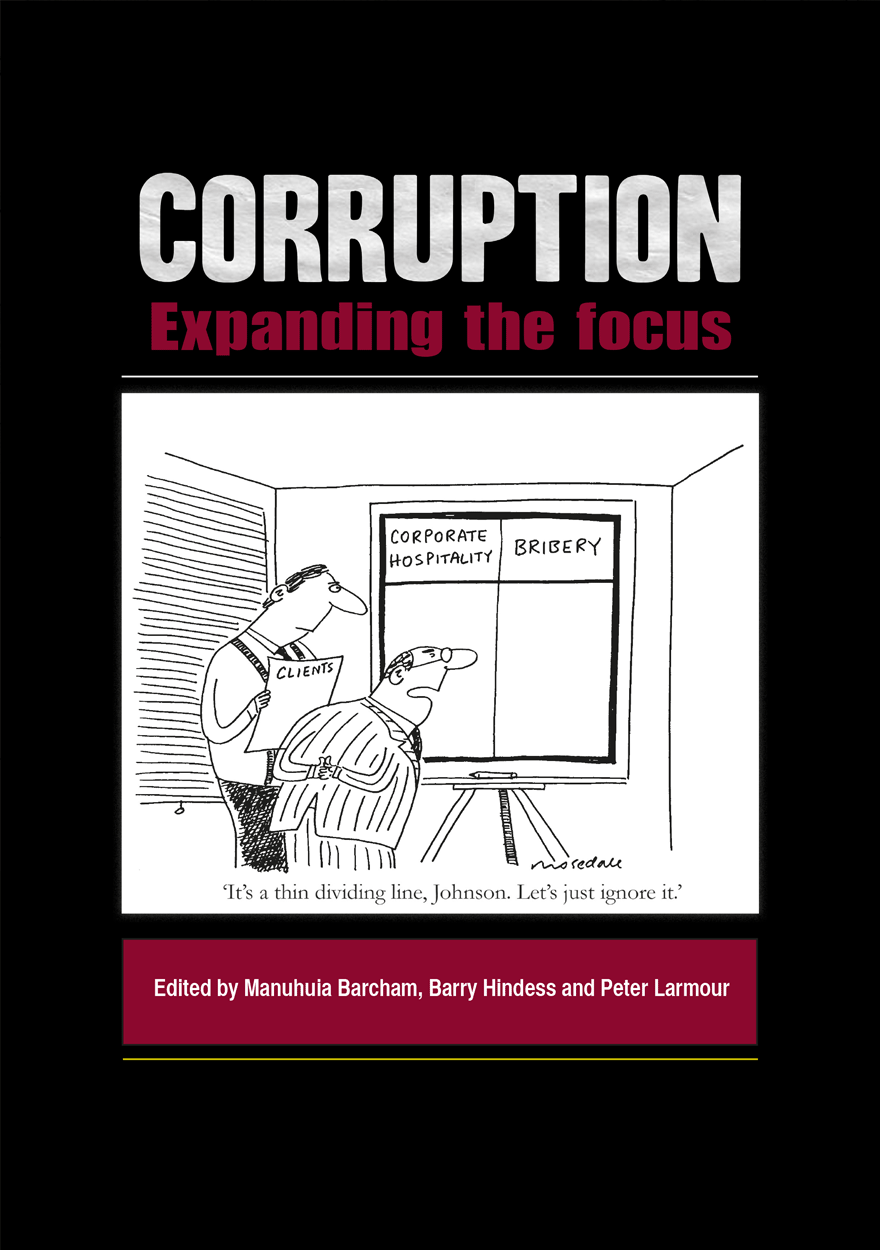 Expanding the Focus
Publication date: September 2012
Recent years have seen an unprecedented rise in interest in the topic of corruption, resulting in a rising demand for suitable teaching materials. This edited collection brings together two different approaches to the study of corruption — the first represented by a large, practically-oriented literature devoted to identifying the causes of corruption, assessing its incidence and working out how to bring it under control; the second by a smaller collection of critical literature in political theory and intellectual history that addresses conceptual and historical issues concerned with how corruption should be, and how it has been, understood — and uses the second to reflect on the first. This collection will be of interest to post-graduate students in political science, law, sociology, public policy and development studies, to senior public servants, and to professionals working in multilateral agencies, NGOs and the media.