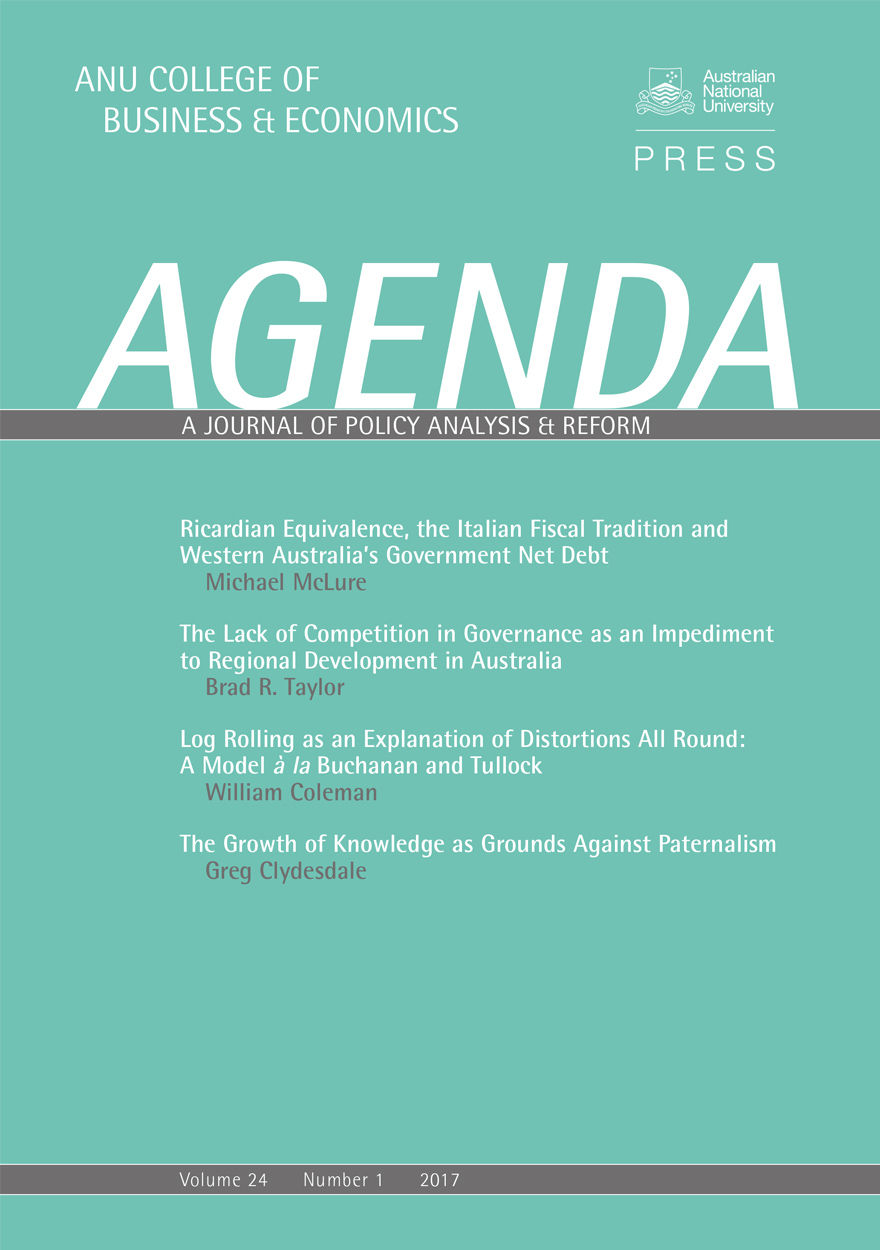 Agenda - A Journal of Policy Analysis and Reform: Volume 24, Number 1, 2017 »
Please read Conditions of use before downloading the formats.
Whole book
PDF chapters
If your web browser doesn't automatically open these files, please download a PDF reader application such as the free Adobe Acrobat Reader.
To copy a chapter DOI link, right-click (on a PC) or control+click (on a Mac) and then select 'Copy link location'.
Special Issue: Australian Political Economy Through a Public Choice Lens
On 29 July 2016, a symposium entitled 'Australian Economic Problems Through a Public Choice Lens' took place in Fremantle, with the support of the University of Notre Dame, Australia, and the Mannkal Economic Education Foundation. Agenda publishes here a portion of the papers.
Argument