Please note that due to the current Covid-19 lockdown measures, we are not able to fulfil international orders at this time. We apologise for any inconvenience.
Displaying results 1 to 3 of 3.
Edited by: James Beattie
Publication date: November 2019
International Review of Environmental History takes an interdisciplinary and global approach to environmental history.  It encourages scholars to think big and to tackle the challenges of writing environmental histories across different methodologies, nations, and time-scales. The journal embraces interdisciplinary, comparative and transnational methods, while still recognising the importance of locality in understanding these global processes. The journal's goal is to be read across disciplines, not just within history. It publishes on all thematic and geographic topics of environmental history, but especially encourage articles with perspectives focused on or developed from the southern hemisphere and the 'global south'.
Can the Kimberley Process Stop the Blood Diamonds Trade?
Publication date: October 2016
In 2017 it will be Australia's turn to chair the Kimberley Process Certification Scheme (KP), an international organisation set up to regulate the trade in diamonds. Diamonds are a symbol of love, purchased to celebrate marriage, and it is therefore deeply ironic that the diamond trade has become linked with warfare and human rights violations committed in African producer countries such as Sierra Leone, the Democratic Republic of Congo and, more recently, Zimbabwe and Angola. In their quest for diamonds, or by using diamonds to purchase weapons, armed groups in these countries have engaged in recruiting child soldiers, amputating limbs, and committing rape and murder. In response to the problem, the international community, non-governmental organisations and key industry players such as De Beers combined forces to create the Kimberley Process in 2002. The KP uses an export certificate system to distinguish the legitimate rough diamond trade from so-called 'blood diamonds', which are also known as 'conflict diamonds'. This book considers the extent to which the KP, supported by other agencies at the international and national levels, has been effective in achieving its mandate. In so doing, it presents an original model derived from the domain of regulatory theory, the Dual Networked Pyramid, as a means of describing the operation of the system and suggesting possible improvements that might be made to it. Nigel Davidson spoke with 936 ABC Hobart about what Australia can do to help stop blood diamonds. Listen to the full interview here.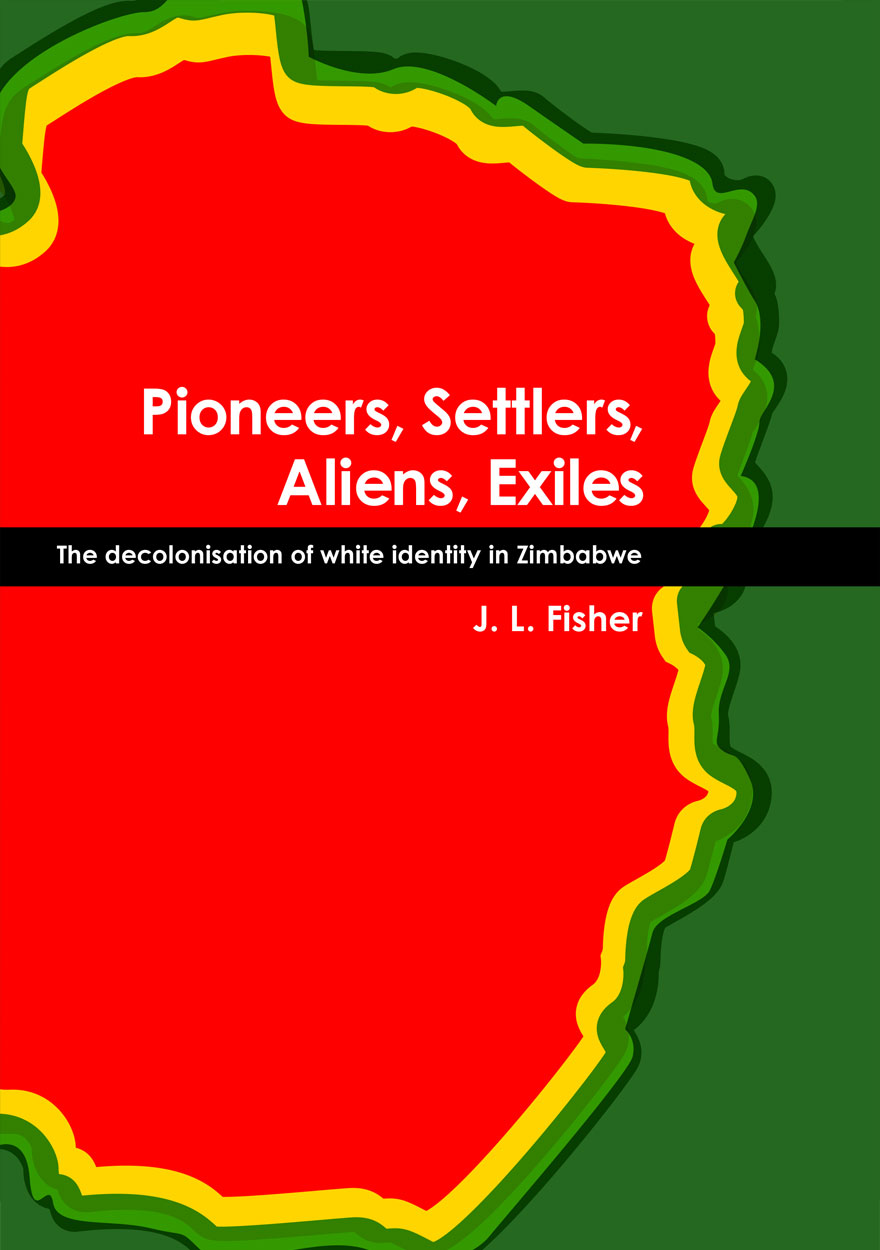 The decolonisation of white identity in Zimbabwe
Publication date: March 2010
What did the future hold for Rhodesia's white population at the end of a bloody armed conflict fought against settler colonialism? Would there be a place for them in newly independent Zimbabwe? Pioneers, Settlers, Aliens, Exiles sets out the terms offered by Robert Mugabe in 1980 to whites who opted to stay in the country they thought of as their home. The book traces over the next two decades their changing relationship with the country when the post-colonial government revised its symbolic and geographical landscape and reworked codes of membership. Particular attention is paid to colonial memories and white interpellation in the official account of the nation's rebirth and indigene discourses, in view of which their attachment to the place shifted and weakened. As the book describes the whites' trajectory from privileged citizens to persons of disputed membership and contested belonging, it provides valuable background information with regard to the land and governance crises that engulfed Zimbabwe at the start of the twenty-first century.