J. L. Fisher
Lucy Fisher was born and schooled in South Australia.  In the early 1970s she earned a Bachelor of Arts and a Bachelor of Social Administration at Flinders University and subsequently found employment in various community mental health positions in Canberra.  She also travelled extensively during this time.  On her return from overseas, Lucy enrolled at The Australian National University where she gained a Bachelor of Letters in Anthropology.  In 1981 Lucy moved with her husband to live in Nairobi, Kenya, where she worked with several NGOs.  Once back in Canberra, Lucy completed a Master of Arts before relocating to Lilongwe, Malawi, and then Harare, Zimbabwe.   Lucy spent the 1990s employed as a lecturer and later research associate attached to the Sociology Department of the University of Zimbabwe.  Pioneers, Settlers, Aliens, Exiles: the decolonisation of white identity in Zimbabwe draws on material collected in these years.  She was awarded a Doctor of Philosophy from ANU in 2003 and currently lives in the Southern Highlands of New South Wales.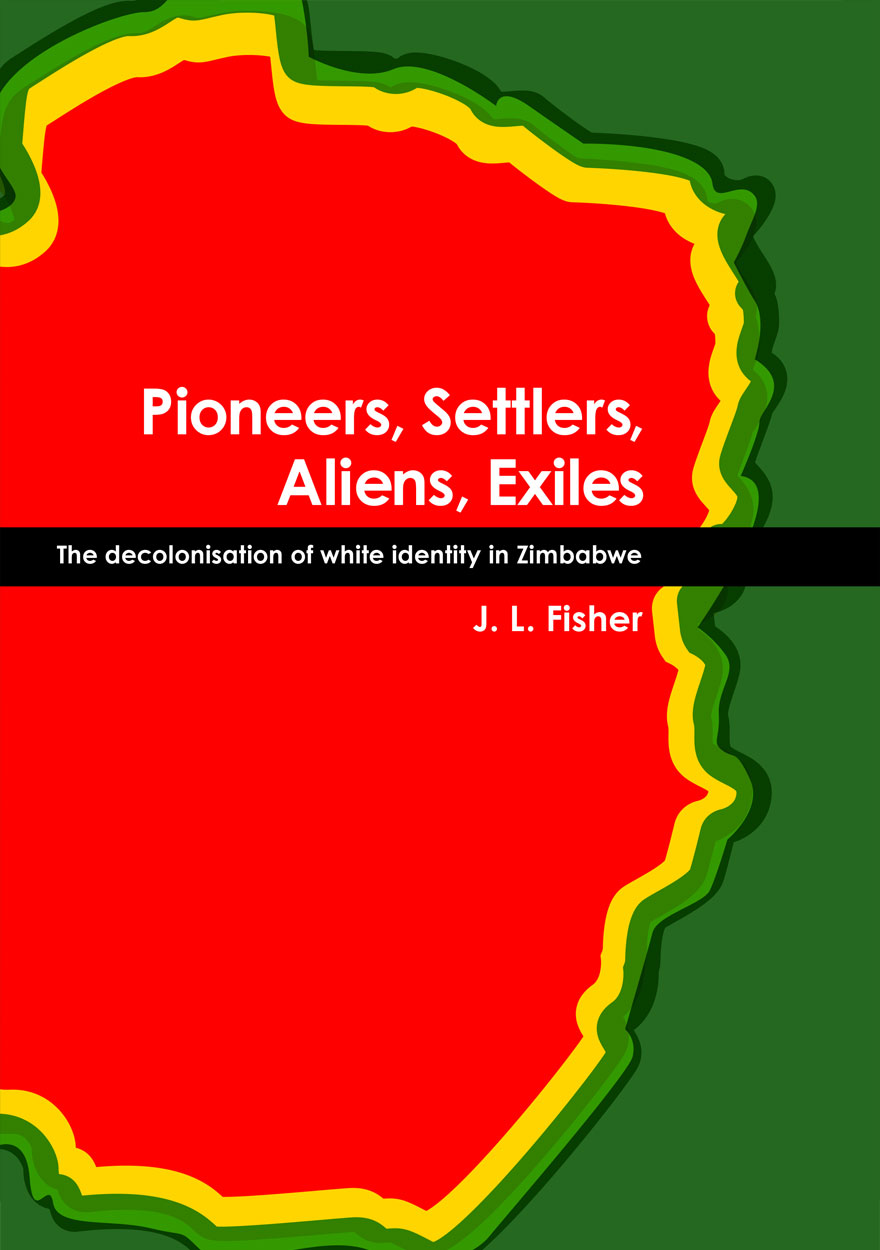 The decolonisation of white identity in Zimbabwe
Publication date: March 2010
What did the future hold for Rhodesia's white population at the end of a bloody armed conflict fought against settler colonialism? Would there be a place for them in newly independent Zimbabwe? Pioneers, Settlers, Aliens, Exiles sets out the terms offered by Robert Mugabe in 1980 to whites who opted to stay in the country they thought of as their home. The book traces over the next two decades their changing relationship with the country when the post-colonial government revised its symbolic and geographical landscape and reworked codes of membership. Particular attention is paid to colonial memories and white interpellation in the official account of the nation's rebirth and indigene discourses, in view of which their attachment to the place shifted and weakened. As the book describes the whites' trajectory from privileged citizens to persons of disputed membership and contested belonging, it provides valuable background information with regard to the land and governance crises that engulfed Zimbabwe at the start of the twenty-first century.