Timothy J. Macnaught
Timothy Macnaught was amongst the first graduates of Macquarie University and completed his doctorate, on which this monograph is based, at ANU in 1975. After teaching history at the University of Hawaii for five years, he returned to Australia to serve in senior positions in church secondary schools in Victoria. In 1997 he joined the Office of National Assessments (ONA) in Canberra as senior analyst for the Oceania Branch to prepare classified reports for the Prime Minister and senior ministers. He retired from ONA in 2015.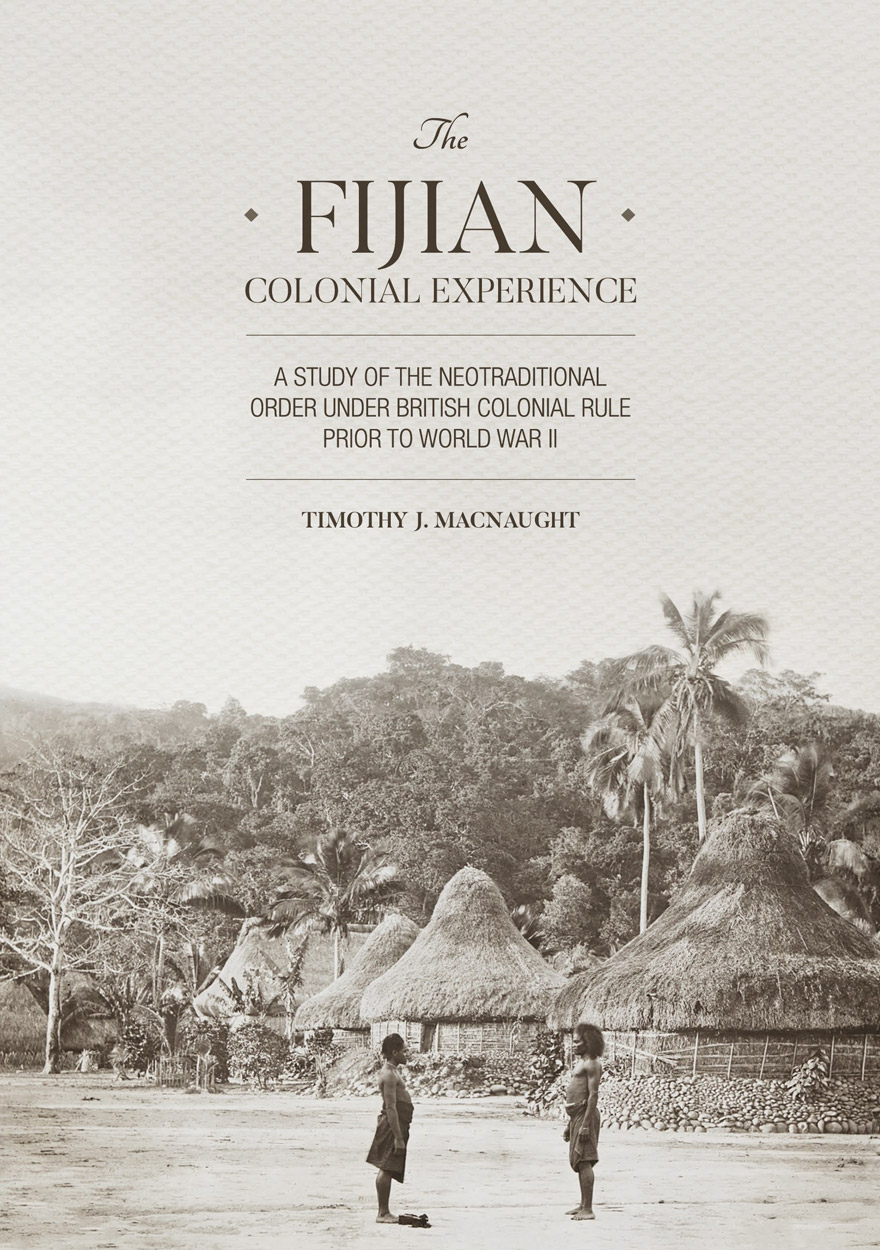 A study of the neotraditional order under British colonial rule prior to World War II
Publication date: June 2016
Indigenous Fijians were singularly fortunate in having a colonial administration that halted the alienation of communally owned land to foreign settlers and that, almost for a century, administered their affairs in their own language and through culturally congenial authority structures and institutions. From the outset, the Fijian Administration was criticised as paternalistic and stifling of individualism. But for all its problems it sustained, at least until World War II, a vigorously autonomous and peaceful social and political world in quite affluent subsistence — underpinning the celebrated exuberance of the culture exploited by the travel industry ever since.