Nic Maclellan
Nic Maclellan works as a journalist and researcher in the Pacific islands. As a broadcaster and correspondent, he has contributed to Islands Business magazine, Radio Australia, The Guardian, Inside Story, The Contemporary Pacific and other regional media and journals.
He has written widely on the environment, development, decolonisation and demilitarisation in the Pacific, and was awarded the 2015 'Outstanding Contribution to the Sector' award by the Australian Council for International Development (ACFID).
He is co-author of other books on Pacific affairs, including La France dans le Pacifique: de Bougainville à Moruroa (Editions La Découverte, Paris), After Moruroa: France in the South Pacific (Ocean Press, New York and Melbourne) and Kirisimasi (PCRC, Suva).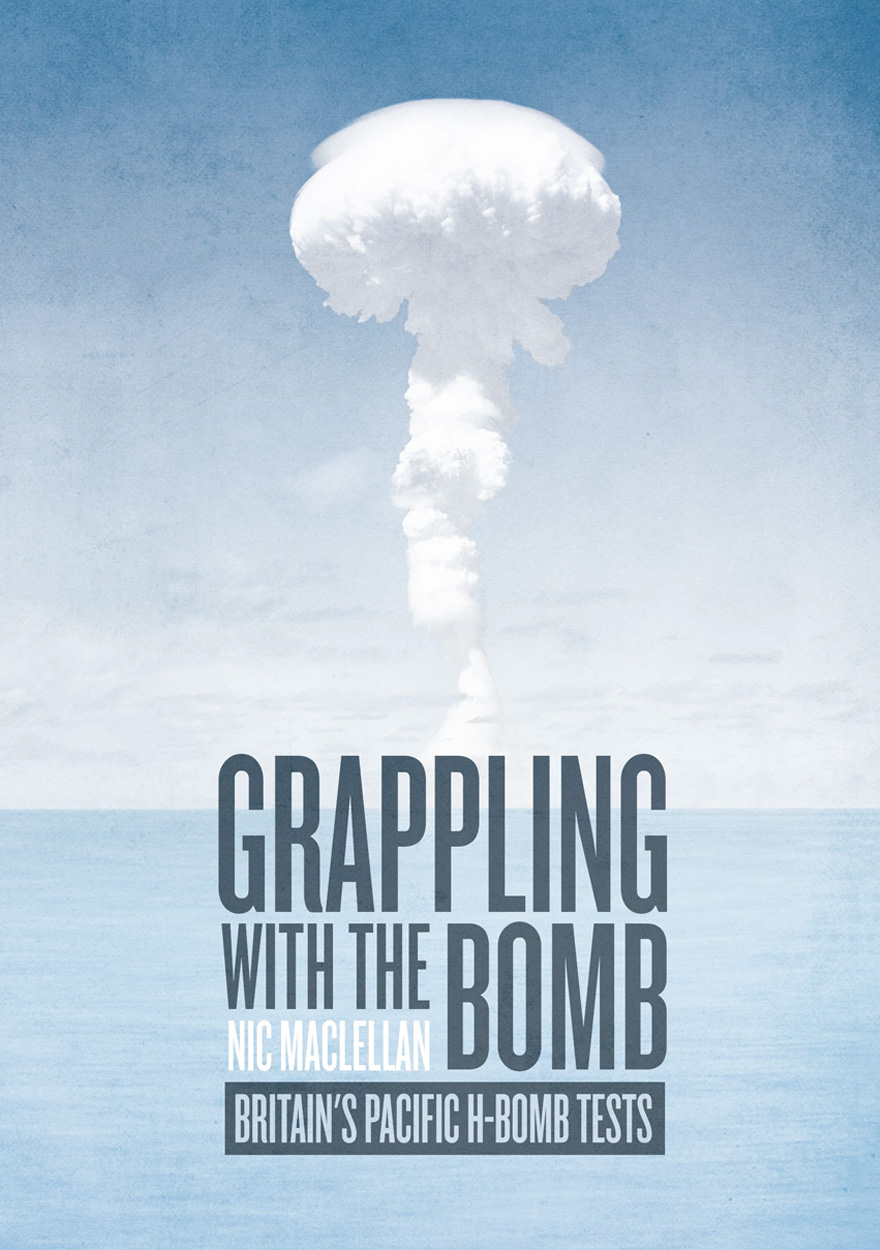 Britain's Pacific H-bomb tests
Publication date: September 2017
Grappling with the Bomb is a history of Britain's 1950s program to test the hydrogen bomb, code name Operation Grapple. In 1957–58, nine atmospheric nuclear tests were held at Malden Island and Christmas Island—today, part of the Pacific nation of Kiribati. Nearly 14,000 troops travelled to the central Pacific for the UK nuclear testing program—many are still living with the health and environmental consequences. Based on archival research and interviews with nuclear survivors, Grappling with the Bomb presents i-Kiribati woman Sui Kiritome, British pacifist Harold Steele, businessman James Burns, Fijian sailor Paul Ah Poy, English volunteers Mary and Billie Burgess and many other witnesses to Britain's nuclear folly.