We will soon be taking orders as normal. Thank you for your patience. If you would like to be notified when our cart is operating again—or if you would like to place an urgent order manually—please email orders.press@anu.edu.au. In the meantime, you can order hard copies through selected bookshops.
Monique Skidmore
Professor Monique Skidmore is Pro Vice-Chancellor International and Major Projects at the University of Canberra. Before that Professor Skidmore was Dean of the Faculty of Arts and Design and is an adjunct professor at the Australian National University.
Professor Skidmore has a Bachelor of Arts (Honours) and Bachelor of Science from the Australian National University and a Master's degree and PhD in medical anthropology from McGill University in Canada.
She taught medical anthropology at McGill University and a variety of subjects as a lecturer at the University of Melbourne.
Professor Skidmore was also a Rockefeller Visiting Fellow at the University of Notre Dame, Indiana, and a post-doctoral fellow and Associate Dean in the College of Arts and Social Sciences at the Australian National University.
An internationally renowned expert on Burma, Professor Skidmore has authored several books on the country and frequently comments on Burmese issues in the national and international media.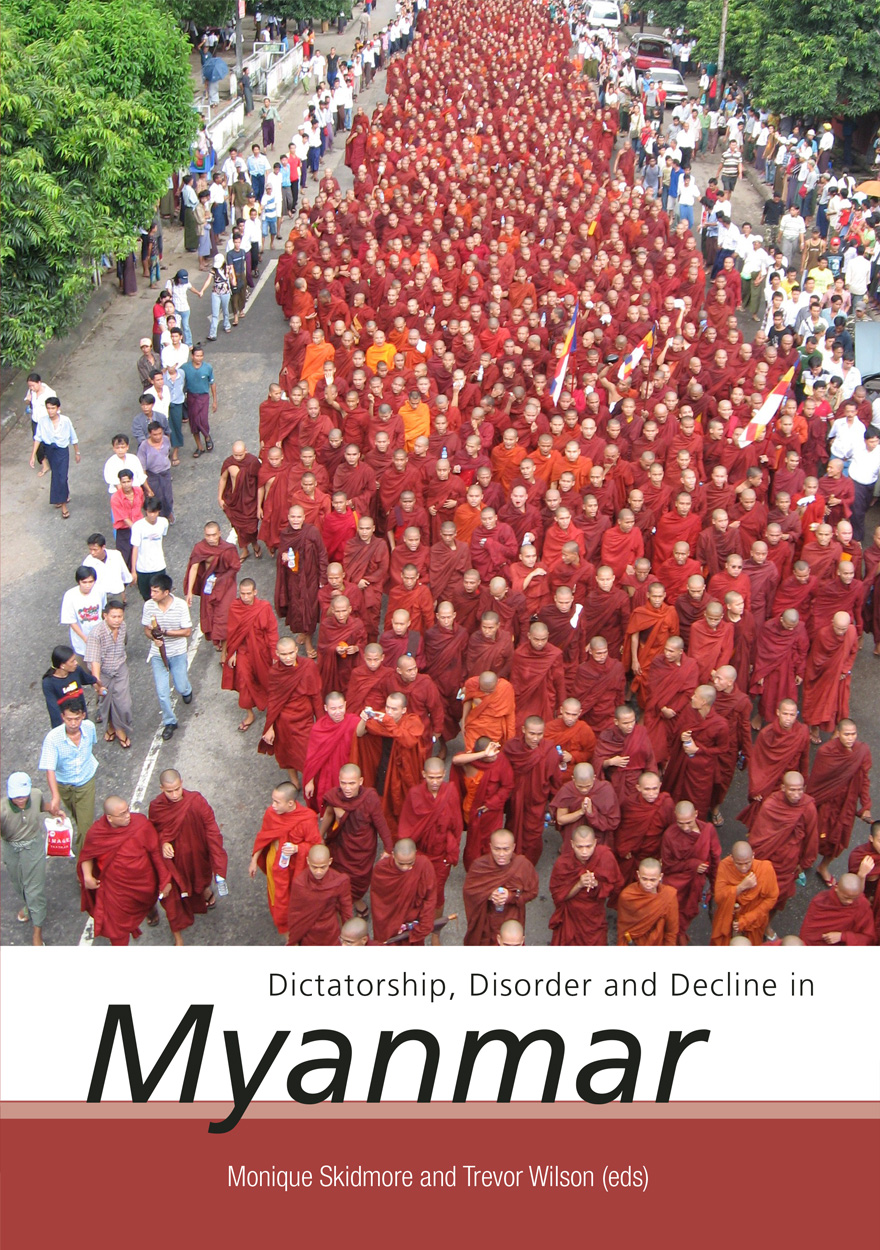 Publication date: December 2008
Mass peaceful protests in Myanmar/Burma in 2007 drew the world's attention to the ongoing problems faced by this country and its oppressed people. In this publication, experts from around the world analyse the reasons for these recent political upheavals, explain how the country's economy, education and health sectors are in perceptible decline, and identify the underlying authoritarian pressures that characterise Myanmar/Burma's military regime.
The state, community and the environment
Publication date: October 2007
Despite deteriorating economic and developmental conditions, worsening environmental problems, and troubles arising from the unresolved status of its ethnic minorities, Myanmar seems no closer to a political resolution. Myanmar's economy continues to stagnate, with severe implications for its people. Low levels of international assistance have exacerbated the situation. Myanmar—the state, community and the environment examines the missed opportunities by government and opposition groups to find a way out of the political impasse and improve the standard of living of the people of Myanmar. This collection provides insights into the country's economic development, in particular the vital rice-marketing sector and the attempts to expand existing industrial zones. It focuses, for the first time, on Myanmar's environmental governance with in-depth case studies, and on the increasing need for effective environmental protection and sustainability.