Please be advised that our shopping cart is closed as we are unable to process book orders at this time. We apologise for any inconvenience and hope to rectify this issue as soon as possible. If your order is urgent please contact the Press office at orders.press@anu.edu.au.
Janine O'Flynn
Janine is Director (Education) in the Crawford School of Economics and Government and her research interests are in public sector management, reform and policy. She has published on a range of related issues including public sector reform in Bhutan, government contracting, relationships with external parties, collaboration,  joined-up government, and the effects of reform on employees. Janine is a consulting editor for the Australian Journal of Public Administration and sits on the editorial board of the Journal of Management & Organization.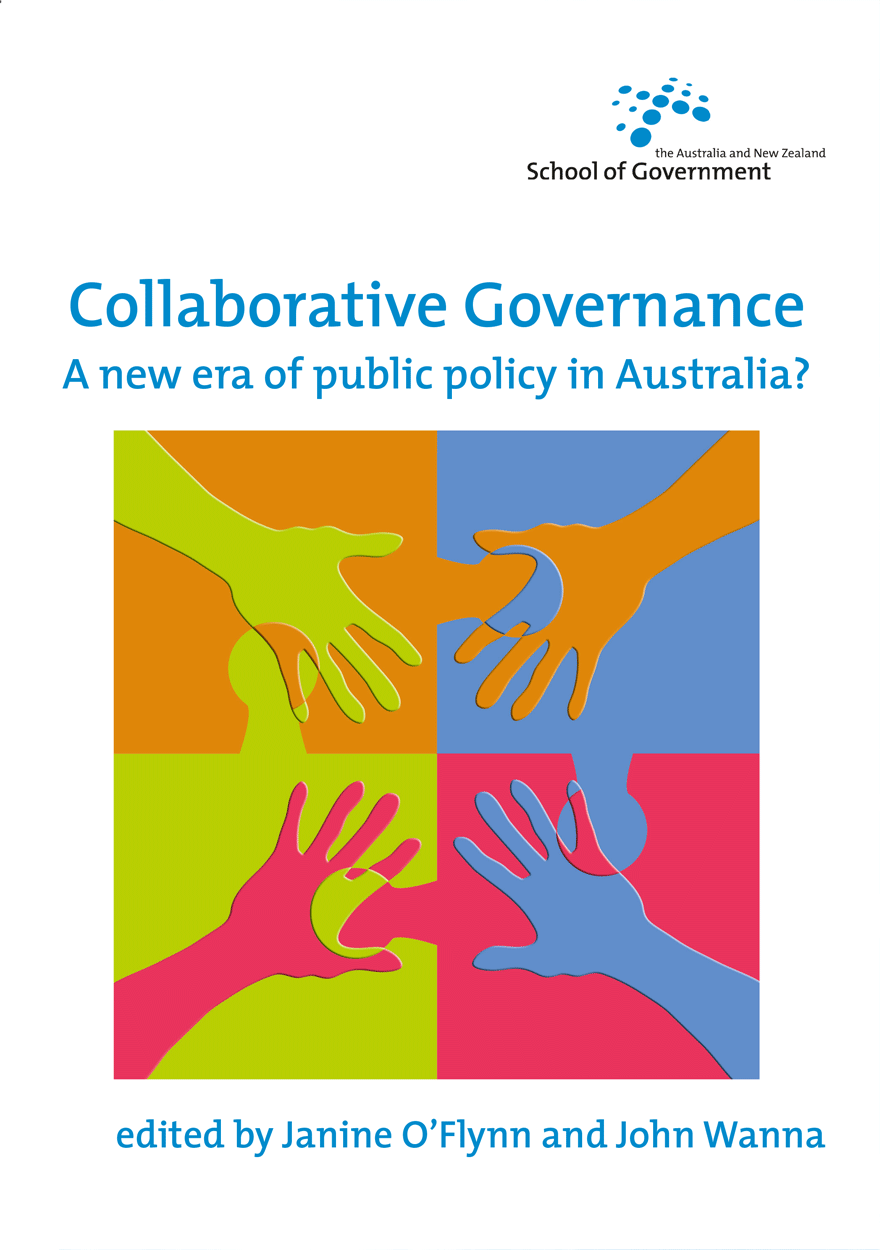 A new era of public policy in Australia?
Publication date: December 2008
Collaboration has emerged as a central concept in public policy circles in Australia and a panacea to the complex challenges facing Australia. But is this really the cure-all it seems to be? In this edited collection we present scholarly and practitioner perspectives on the drivers, challenges, prospects and promise of collaboration. The papers, first presented at the 2007 ANZSOG Conference, draw on the extensive experience of the contributors in either trying to enact collaboration, or studying the processes of this phenomenon. Together the collection provides important insights into the potential of collaboration, but also the fiercely stubborn barriers to adopting more collaborative approaches to policy and implementation. The collection includes chapter from public servants, third sector managers, and both Australian and international academics which together make it a stimulating read for those working with or within government. It adds considerably to the debate about how to address current challenges of public policy and provides a significant resource for those interested in the realities of collaborative governance.