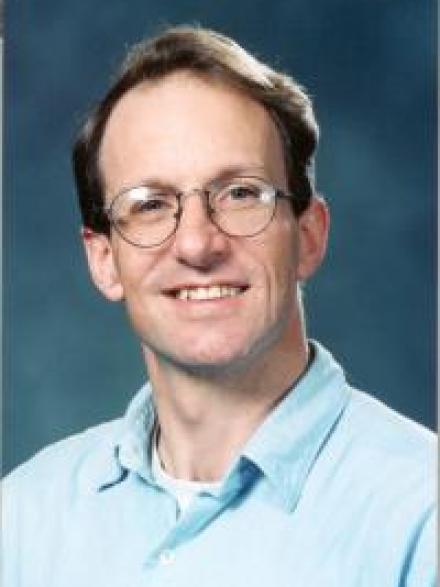 A. J. Brown holds law and politics degrees from UNSW, a graduate diploma in legal practice from ANU, and a PhD from Griffith University. He is admitted as a barrister in Queensland and a barrister and solicitor in Australia's federal courts. From 1993 to 1997 he worked for the Commonwealth Ombudsman in Canberra, primarily as Senior Investigation Officer (Major Projects). In 1998 he served as Associate to Justice G. E. (Tony) Fitzgerald AC, President of the Queensland Court of Appeal; and in 1999 as ministerial policy advisor to the Hon Rod Welford MLA, then Queensland Minister for Environment Heritage and Natural Resources. He has worked or consulted for all levels and branches of government, as well as in the non-government sector.
Since 2003 Professor Brown has been a Senior Research Fellow and Senior Lecturer at Griffith University, researching and teaching in a range of areas of public accountability, public policy and public law. He currently leads several research projects on the future of federalism.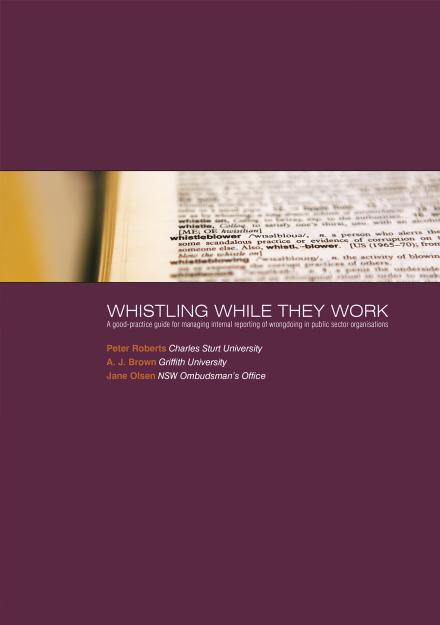 A good-practice guide for managing internal reporting of wrongdoing in public sector organisations
Authored by: Peter Roberts, A. J. Brown, Jane Olsen
ISBN (print): 9781921862304
ISBN (online): 9781921862311
Publication date: September 2011
Enhancing the theory and practice of internal witness management in public sector organisations
Edited by: A. J. Brown
ISBN (print): 9781921536182
ISBN (online): 9781921536199
Publication date: September 2008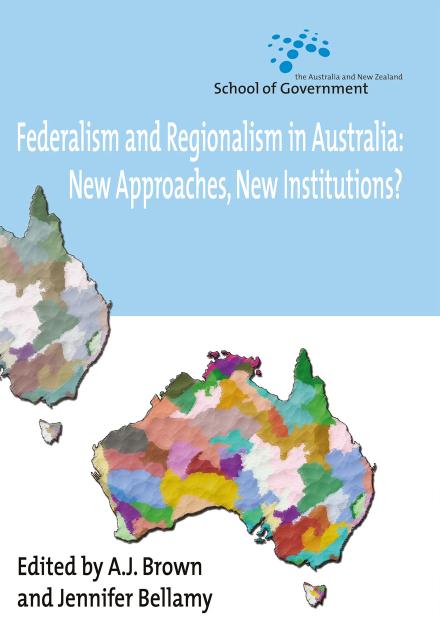 New Approaches, New Institutions?
Edited by: A. J. Brown, Jennifer Bellamy
ISBN (print): 9781921313417
ISBN (online): 9781921313424
Publication date: August 2007