Doug Munro
Doug Munro is a Wellington-based biographer and historian, and an Adjunct Professor of History at the University of Queensland.  In an earlier incarnation he was a historian of the Pacific Islands with specialisms in trade and traders, indentured labour, and the role of Island pastors.  Between 2005 and 2012, he collaborated with John Weaver of McMaster University on the history of suicide in 20th century New Zealand.  Doug has a particular interest in auto/biographies of historians and is working on a biography of J.W. Davidson, the founding father of Pacific Islands historiography.  As well, Doug is engaged in joint work with Geoffrey Gray on academic politics.  Doug and Geoff (with Christine Winter) co-edited Scholars at War: Australasian social scientists, 1939-1945 for the ANU Press (2012).  His most recent books are The Ivory Tower and Beyond: participant historians of the Pacific (2009) and J.C. Beaglehole: public intellectual, critical conscience (2012).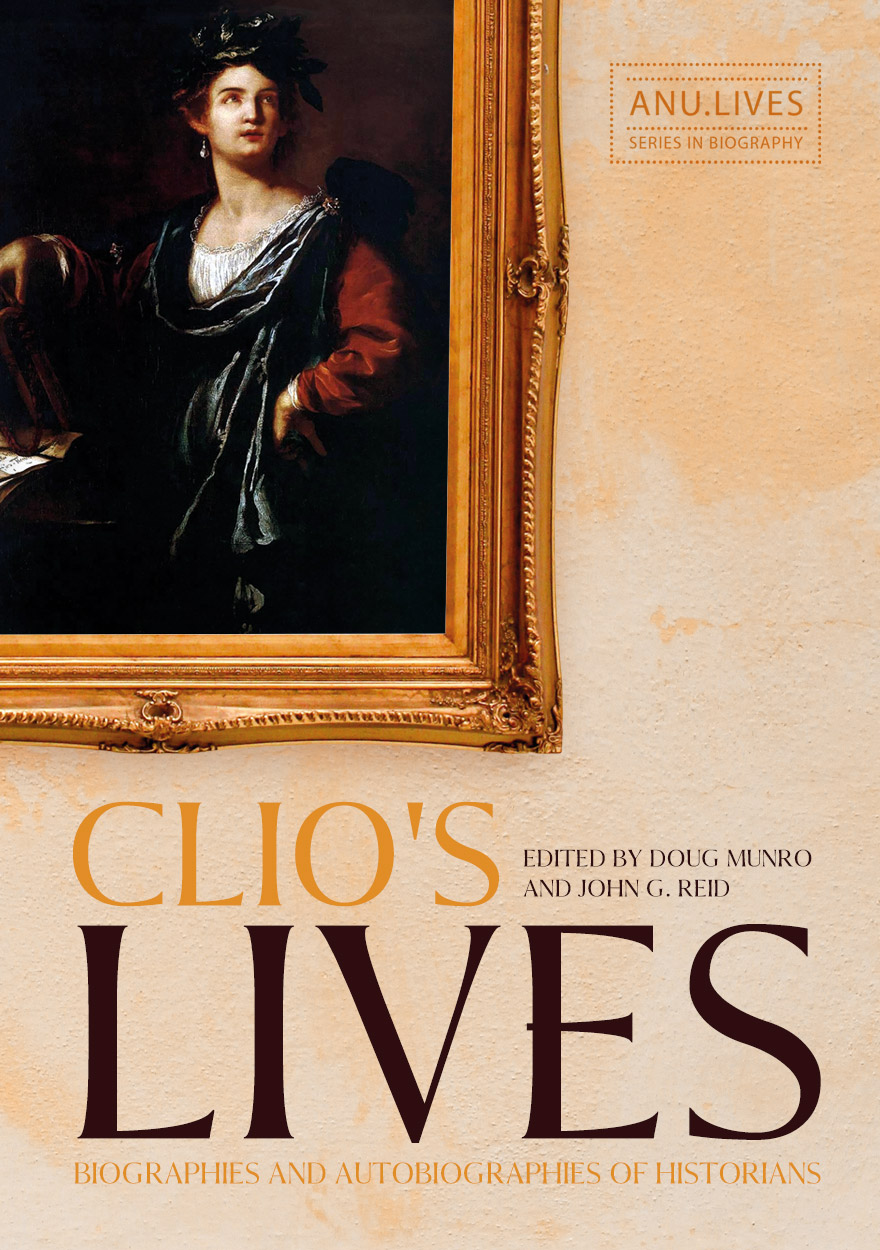 Biographies and Autobiographies of Historians
Publication date: October 2017
Including contributions from leading scholars in the field from both Australia and North America, this collection explores diverse approaches to writing the lives of historians and ways of assessing the importance of doing so. Beginning with the writing of autobiographies by historians, the volume then turns to biographical studies, both of historians whose writings were in some sense nation-defining and those who may be regarded as having had a major influence on defining the discipline of history. The final section explores elements of collective biography, linking these to the formation of historical networks. A concluding essay by Barbara Caine offers a critical appraisal of the study of historians' biographies and autobiographies to date, and maps out likely new directions for future work. Clio's Lives is a very good scholarly collection that advances the study of autobiography and biography within the writing of history itself, taking theoretical questions in significant new directions. The contributors are well known and highly respected in the history profession and write with an insight and intellectual energy that will ensure the book has considerable impact. They examine cutting-edge issues about the writing of history at the personal level through autobiography and biography in diverse and innovative ways. Together the writers have provided reflective chapters that will be widely read for their impressive theoretical advances as well as being inspirational for new entrants to the disciplinary area. — Patricia Grimshaw, University of Melbourne Clio's Lives brings together a most interesting and varied cast of contributors. Its chapters contain sophisticated and well-penned ruminations on the uses of biography and autobiography among historians. These are clearly connected with the general themes of the volume. This delightfully mixed bag makes very good reading and, as well, will serve as a substantial contribution to the study of the biography and autobiography. — Eric Richards, Flinders University
Essays in honour of Brij V. Lal
Publication date: July 2017
"Brij V. Lal is a singular scholar. His work has spanned disciplines—from history to politics—and genres—from conventional monograph history, to participant history, political commentary, encyclopaedia, biography and faction. Brij is without doubt the most eminent scholar Fiji has ever produced. He also remains the most significant public intellectual of his country, despite having been banned from entering it in 2009. He is also one of the leading Pacific historians of his generation, and an internationally recognised authority on the Indian diaspora. This Festschrift volume celebrates, reflects upon and extends the life and work of this colourful scholar. The essays, whose contributors are drawn from across the globe, do more than review Brij's work; they also probe his contribution to both scholarly and political life. This book will therefore serve as an invaluable guide for readers from all walks of life seeking to better situate and understand the impact of Brij's scholarly activism on Fiji and beyond." — Clive Moore, University of Queensland "It is a pleasure to commend this collection of very different essays that celebrate, reflect upon and extend the life and work of a remarkable scholar. Although I have had, at times, a close association with Brij Lal's life and work, I have learned much from reading this book. It provokes further thought about the course of democracy in Fiji, and the very sorry state and future of Pacific history and the humanities in academia. Here is a timely assertion of the significance and major contribution that courageous scholars such as Brij have made to the study and public awareness of these areas of concern." — Jacqueline Leckie, University of Otago
Australasian Social Scientists, 1939–1945
Publication date: January 2012
Scholars at War is the first scholarly publication to examine the effect World War II had on the careers of Australasian social scientists. It links a group of scholars through geography, transnational, national and personal scholarly networks, and shared intellectual traditions, explores their use, and contextualizes their experiences and contributions within wider examinations of the role of intellectuals in war. Scholars at War is structured around historical portraits of individual Australasian social scientists. They are not a tight group; rather a cohort of scholars serendipitously involved in and affected by war who share a point of origin. Analyzing practitioners of the social sciences during war brings to the fore specific networks, beliefs and institutions that transcend politically defined spaces. Individual lives help us to make sense of the historical process, helping us illuminate particular events and the larger cultural, social and even political processes of a moment in time. Contributors include Peter Hempenstall, JD Legge, Jock Phillips, John Pomeroy, Cassandra Pybus, David Wetherell, Janet Wilson.