Due to COVID-19 restrictions there will be delays in the processing and shipment of orders.
Derek Freeman
Throughout his life, Derek Freeman was concerned with ideas whose implications he pursued with tireless vigour. He first established his reputation as a noted ethnographer, doing initial fieldwork in the early 1940s on the local polity of Sa'anapu in Western Samoa. After submitting a study of Samoa for a Diploma in Anthropology at the University of London, he went on to do important new field research on the Iban of Sarawak for his doctorate at Cambridge University. In 1954, he was appointed as Senior Fellow in Anthropology at The Australian National University producing a range of studies on the Iban and on social organisational theory. Later appointed as Professor and Head of Department and on his retirement as Emeritus Professor, Freeman remained in the Department of Anthropology throughout his career.
Derek Freeman died in Canberra on 6 July 2001 at the age of 84.
Essays on human nature and culture
Publication date: April 2017
With great eloquence, Derek Freeman takes the reader on an intellectual journey through the complexities of philosophical anthropology. Even while the controversial Nature–Nurture debate raged, Freeman contended that the crucial fact that humans had the capacity to make choices was 'both intrinsic to our biology and basic to the very formation of cultures'. Thus the scene was set for his widely publicised criticism of Margaret Mead's book Coming of Age in Samoa. Publishing her research in 1926, Mead concluded that all human behaviour was the result of social conditioning. Freeman refuted this assumption in 1983, urging closer interactions between the biological sciences and cultural studies to bridge the ever-widening chasm threatening all studies of humankind. Dilthey's Dream is an engagingly powerful set of essays depicting the depth of one man's thinking on issues, which consumed a lifetime.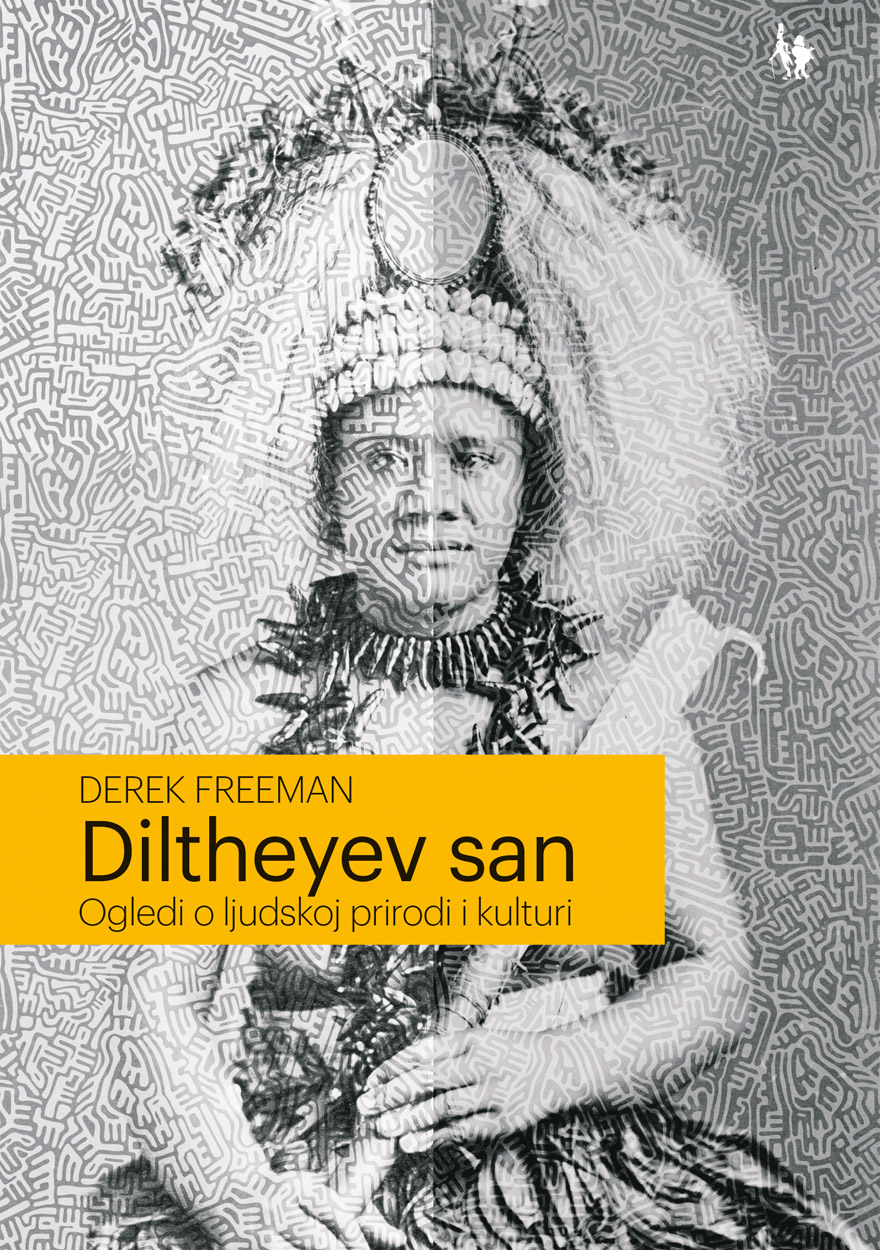 Essays on human nature and culture
Publication date: July 2016
With great eloquence, Derek Freeman takes the reader on an intellectual journey through the complexities of philosophical anthropology. Even while the controversial Nature–Nurture debate raged, Freeman contended that the crucial fact that humans had the capacity to make choices was 'both intrinsic to our biology and basic to the very formation of cultures'. Thus the scene was set for his widely publicised criticism of Margaret Mead's book Coming of Age in Samoa. Publishing her research in 1926, Mead concluded that all human behaviour was the result of social conditioning. Freeman refuted this assumption in 1983, urging closer interactions between the biological sciences and cultural studies to bridge the ever-widening chasm threatening all studies of humankind. Dilthey's Dream is an engagingly powerful set of essays depicting the depth of one man's thinking on issues, which consumed a lifetime. "Knjiga Diltheyev san predstavlja ne samo odličan uvod u mišljenje Dereka Freemana, svojevrsnog enfant terriblea antropologije, nego pruža i njegovu 'završnu riječ' o zasigurno jednoj od najvećih kontroverzi antropologije, onoj oko istraživačkog rada slavne Margaret Mead na Samoi, tj. oko njezina bestselera Sazrijevanje na Samoi. Kroz šest stilski dotjeranih ogleda, nastalih u razdoblju od tridesetak godina, i to prvotno za potrebe javnih predavanja, profesor Freeman, integralistički nastrojen mislitelj i erudit, pruža nam u svojim promišljanjima zanimljivo i na trenutke uzbudljivo putovanje kroz neke od važnih tema i problema antropologije, ali i znanosti uopće. Naposljetku, valja naznačiti kako Freeman nije bio samo vrstan teoretičar, nego i izuzetan etnograf, tj. osoba koja je često svoje teze temeljila na izravnom terenskom iskustvu, a što svakako povećava vrijednost ove knjige." Dr. sc. Vanja Borš