Andrew Pawley
Andrew Pawley is Professor in the Department of Linguistics, Research School of Pacific and Asian Studies, The Australian National University.  He works on Austronesian and Papuan languages. His main theoretical interests are in understanding the nature of idiomatic command of a language.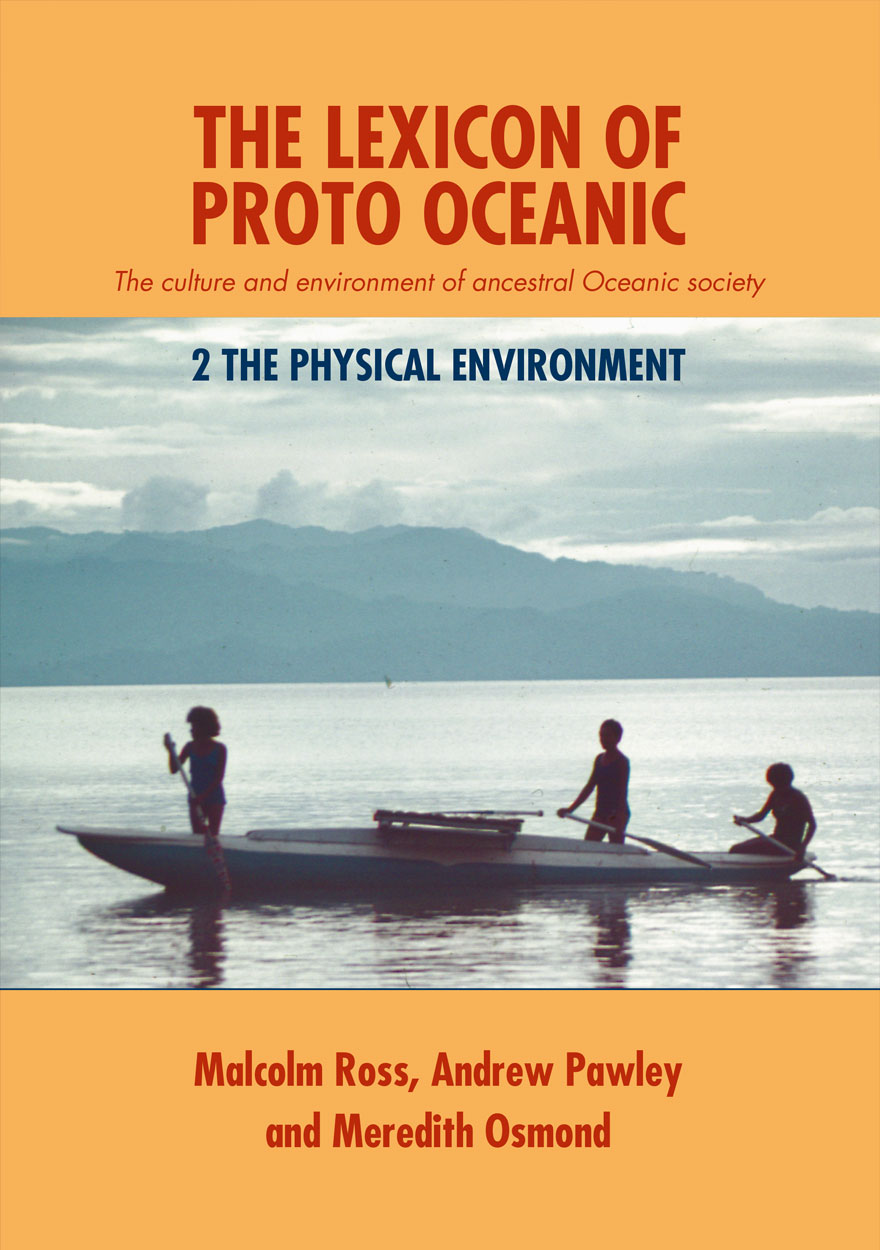 The culture and environment of ancestral Oceanic society: 2 The physical environment
Publication date: March 2007
This is the second in a series of five volumes on the lexicon of Proto Oceanic, the ancestor of the Oceanic branch of the Austronesian language family. Each volume deals with a particular domain of culture and/or environment and consists of a collection of essays each of which presents and comments on lexical reconstructions of a particular semantic field within that domain. Volume 2 examines how Proto Oceanic speakers described their geophysical environment. An introductory chapter discusses linguistic and archaeological evidence that locates the Proto Oceanic language community in the Bismarck Archipelago in the late 2nd millennium BC. The next three chapters investigate terms used to denote inland, coastal, reef and open sea environments, and meteorological phenomena. A further chapter examines the lexicon for features of the heavens and navigational techniques associated with the stars. How Proto Oceanic speakers talked about their environment is also described in three further chapters which treat property terms for describing inanimate objects, locational and directional terms, and terms related to the expression of time.